From the Shelf
Ringing Out 2015
At the end of the year, we like to look back on the past few months to see what sold well and what surprised booksellers. It's also a chance to present some titles to purchase now, in case in case your oblique (or overt) hints didn't pan out.
We queried more than 20 bookstores across the country; there was an unsurprising consensus about Patti Smith's M Train, Ta-Nehisi Coates's superb Between the World and Me, H Is for Hawk by Helen Macdonald, Harry Potter and the Sorcerer's Stone, illustrated by Jim Kay, and Randall Munroe's Thing Explainer: Complicated Stuff in Simple Words, all of which flew off the shelves. Gratitude, essays by Oliver Sacks about coming to terms with his own death, sold quite well, as did Elena Ferrante's Neapolitan novels: My Brilliant Friend, The Story of a New Name, Those Who Leave and Those Who Stay, The Story of the Lost Child (warning: they are addictive). Fates and Furies by Lauren Groff was the favorite choice for many (including President Obama).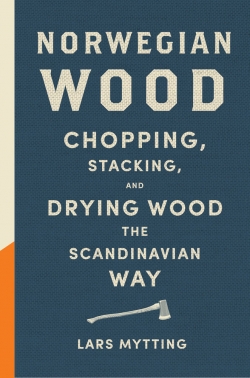 Nonfiction, which for some stores trumped fiction, provided some unexpected bestsellers. Notorious RBG: The Life and Times of Ruth Bader Ginsberg by Irin Carmon and Shana Knizhnik; Mary Beard's S.P.Q.R.: A History of Ancient Rome; The Soul of an Octopus: A Surprising Exploration into the Wonder of Consciousness by Sy Montgomery; and Lars Mytting's Norwegian Wood: Chopping, Stacking, and Drying Wood the Scandinavian Way. A cookbook on multiple lists was The Food Lab by Kenji Lopez-Alt. The beautiful graphic book Thunder & Lightning: Weather Past, Present, Future by Lauren Redniss, and a frank and hilarious memoir, Furiously Happy: A Funny Book About Horrible Things by Jenny Lawson, round out the list.
A few older books continued to be deservedly popular this holiday season: Brooklyn by Colm Tóibín and The Martian by Andy Weir, both movie-driven; and two of our favorites: A Man Called Ove by Fredrik Backman and All the Light We Cannot See by Anthony Doerr. --Marilyn Dahl, editor, Shelf Awareness for Readers

In this Issue...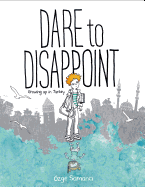 A delightful graphic novel-style memoir about a Turkish girl who wants to be Jacques Cousteau, or possibly an actress, but not an engineer.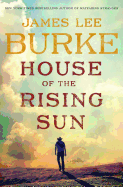 Former Texas Ranger Hackberry Holland confronts a ruthless arms dealer who has kidnapped his son.

Conquerors tells the violent and often ugly story of how Portugal won a global empire.
Review by Subjects:
Fiction ⋅ Mystery & Thriller ⋅ Biography & Memoir ⋅ History ⋅ Social Science ⋅ Humor ⋅ Poetry ⋅ Children's & Young Adult

From Rainy Day Books
Upcoming Events
Mark Greaney will Present his New Hardcover Novel ~ One Minute Out
02/26/2020 - 7:00PM
EVENT OVERVIEW: Mark Greaney, The New York Times Bestselling Author of The Gray Man Series, will Present his New Hardcover Novel One Minute Out (Gray Man #9). This Event is Co-Presented by Rainy Day Books & Mid-Continent Public Library. ABOUT MARK GREANEY: Mark Greaney has a Degree in International Relations and Political Science. In his research for the Gray Man Novels, including Mission Critical, Agent in Place,...
Erik Larson will Present his New Hardcover ~ The Splendid and the Vile: A Saga of Churchill, Family, and Defiance During the Blitz
03/10/2020 - 7:00PM
EVENT OVERVIEW: Erik Larson, New York Times Bestselling Author, will Present his New Hardcover The Splendid and the Vile: A Saga of Churchill, Family, and Defiance During the Blitz. This Author Event is Co-Presented by Rainy Day Books, America's National Churchill Museum & The National WWI Museum and Memorial. ABOUT ERIK LARSON: Erik Larson is the Author of 5 National Bestsellers: Dead Wake, In the Garden of Beasts, Thunderstruck, The Devil in...
Book Candy
Happy New Year--with Books!
Happy 2016! Bustle recommended "8 books that will help you throw an epic New Year's Eve party" and offered "12 New Year's resolutions inspired by Harry Potter characters."

---

In the spirit of the season, Brightly featured "one dad's reading resolutions for the New Year."

---

"It's not just a book; it's a whole world." Buzzfeed shared "24 things people slightly obsessed with reading know to be true."

---

Help wanted. Noting that "January is the busiest time of year for jobseekers," Adzuna found "29 jobs from fiction that are more exciting than yours."

---

Author John Boyne Chose his "top 10 unlikely friendships in children's books" for the Guardian.

Great Reads
Rediscover: Outer Dark by Cormac McCarthy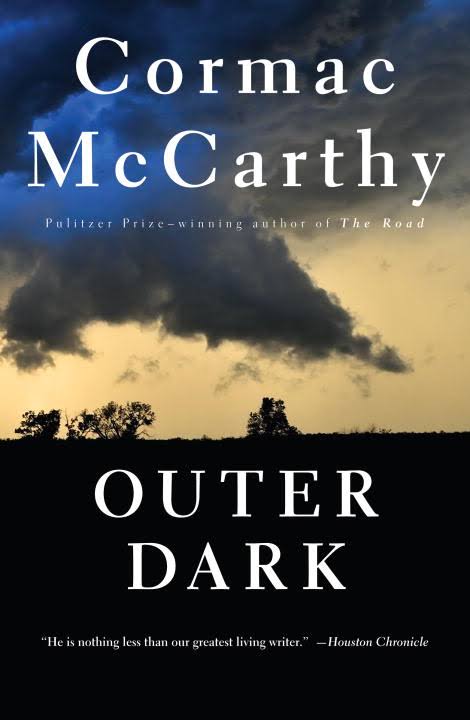 Originally published in 1968, Outer Dark is Cormac McCarthy's second novel. Set in a remote part of the Appalachian Mountains around the turn of the 20th century, the story begins with a woman giving birth to her brother's child. The man takes the baby and abandons it in the woods, telling his sister that it died of natural causes in the night. Realizing that her brother has lied, the woman begins a long, circuitous journey through the mountains to find her child. Over the coming months, brother and sister travel separately through a rugged section of Appalachia peopled with striking, vibrant characters and terrorized by a nameless trio of wandering vagabonds. Outer Dark has the bleak humor and sudden violence of a film like Fargo, and McCarthy's prose is at its phantasmagorical best. The book is available in paperback from Vintage (9780679728733, $15). --Alex Mutter
The Writer's Life
James Rollins: History, Science, and Sigma Force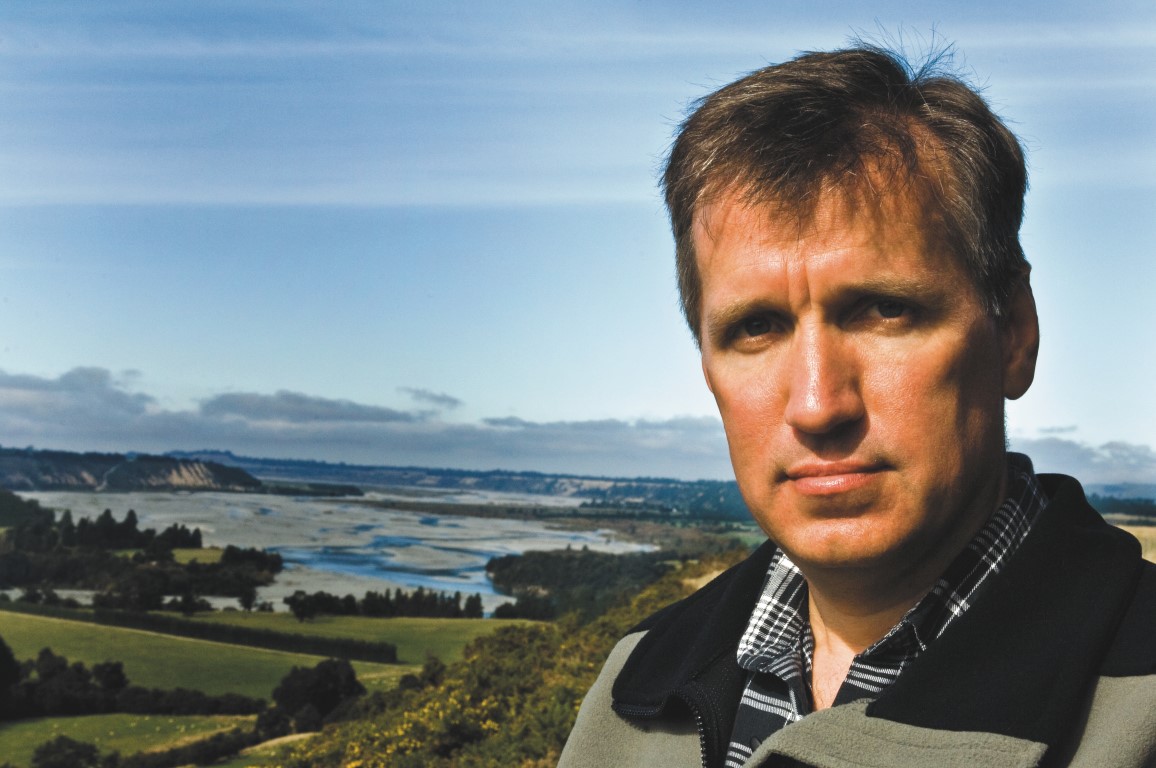 Although James Rollins still does volunteer veterinary work, he's a prolific writer: he releases two to three books a year, on average, and he's working on his 36th book. Rollins's latest novel, The Bone Labyrinth (Morrow, $27.99, December 15, 2015), is the 10th in his Sigma Force series. It explores ancient DNA, a globe-spanning conspiracy, the real location of Atlantis and an incredibly intelligent ape named Baako. This smart thriller puts the "scientists-with-guns" of Sigma Force into new danger as they seek to uncover who is stealing ancient artifacts and trying to kidnap both Baako and his handlers.
How do you approach building a Sigma Force novel?
I've always got my antenna up for two things--well, three things, really. Number one is some type of historical mystery, some piece of history that ends in a question mark. Something I can solve in the pages of a novel. But I'm also looking for that bit of cutting-edge science, something that's fun to maybe extrapolate and see where it might be headed. I'm always looking at technology--not necessarily at the cogs and the wheels of that technology but more about how it will shape us as a human species, whether it challenges us morally, spiritually or economically.
And I'm always looking for an exotic place to set a story. I generally don't travel for research, I travel just for the fun of it. I usually just walk up to a local and ask them, "Tell me something nobody knows about this place." Or "tell me a secret that you know that you wouldn't tell anybody else."
Often times, that becomes the seed for a story. Maybe not--I'm not always going to run home and write it, but I'll shelve it and I'll take a bunch of pictures. I also journal when I write, so whenever I have a story that seems to be glancing in that direction, I've got my research preset because of that travel.
A lot of times, different stories set off from different angles. Amazonia, one of my earlier stand-alone novels, started because I had visited the Amazon and just wanted to set a story here. I didn't know what I was going to write about or what it was going to be, so then I researched the history and the science after that.
Sometime it's the history, too. The Devil Colony--there was some mystery surrounding the founding of the 13 colonies, so that became the background for the story. Other times it's the science. In the case of The Bone Labyrinth, it was the science, which is basically looking for the roots of human intelligence: What makes us so smart? What was that great leap forward that occurred 50,000 years ago? That became the jumping-off point for this part of the story. Then I try to find the history or the science or a location that can cobble together those three things to build a story.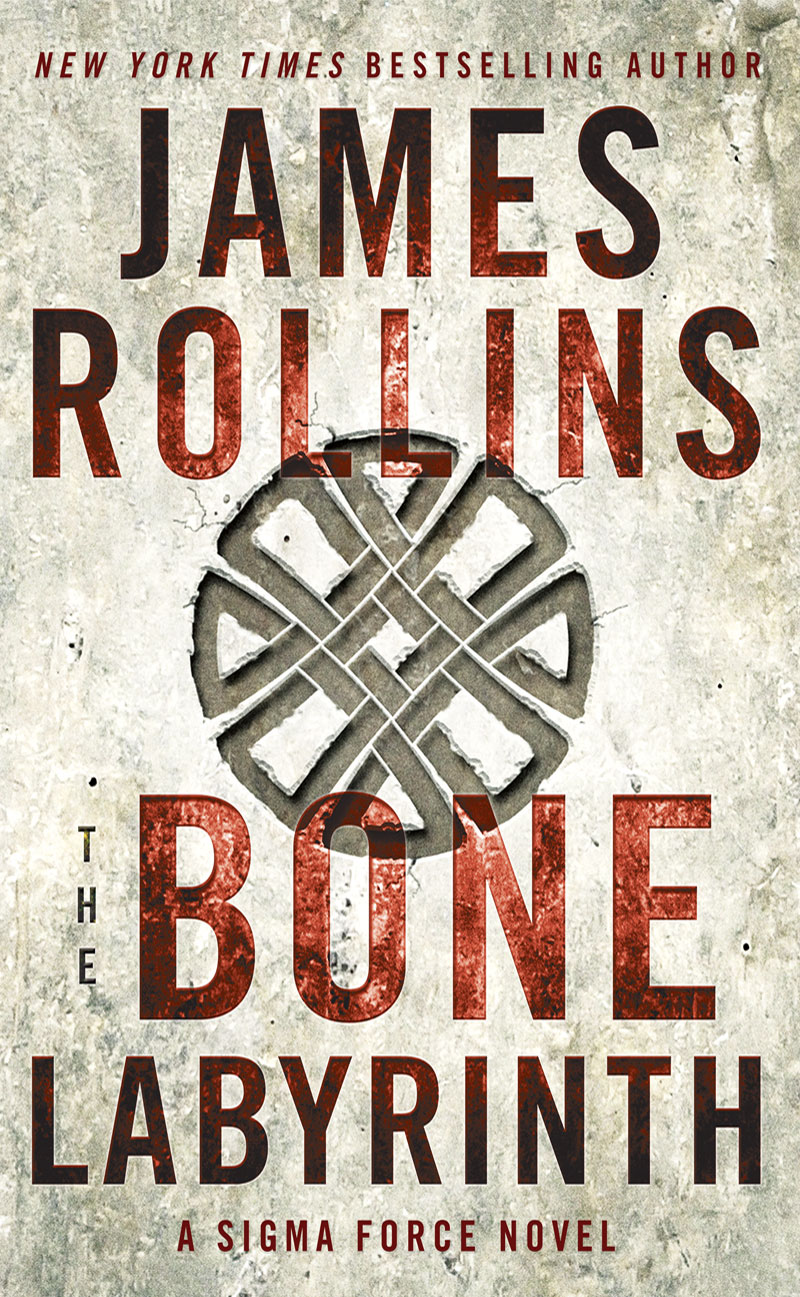 What's the truth behind the genetics in The Bone Labyrinth? We're not splicing Neanderthal DNA into apes, are we?
We're not far from that.
I think it's still considered to be something you shouldn't do--a lot of governments have already banned it. They've gotten together and said, "This is the line we're drawing in the sand. We should not be crossing this line." Well, that's all fine and good, but there are going to be labs that cross that line. First it was the Chinese. Just back a couple of years ago, they reported they were experimenting with engineering human embryos and (supposedly) succeeded in producing them. There's also a British lab that's looking into that. So even though that line's drawn in the sand, people are always trying to cross it.
Right. It's just a matter of time.
It's already been several years now since we've managed to fully work out the genome of Neanderthals. They're not that much different from us in regards to the number of genes between us and them. So, it's not beyond the scope of somebody saying, "Well, these are the genes that are unique to Neanderthals, what do we do?" Amplify that: there will be projects, whether it's an animal/Neanderthal project or whether it's a human/Neanderthal project.
Tell us about the historical background for your story, including the sections around the Church.
I was raised Roman Catholic--definitely on the recovering side of that spectrum—but I'm always intrigued by the fact that a lot of the early scientists in medieval times were enfolded in the church, including the intriguing character that I bring in here, Father Athanasius Kircher. Here's a guy who was deeply devoted to the church, yet was also the Leonardo da Vinci of the time. He was exploring different types of scientific disciplines, like medicine and geology. He was considered to be the father of anthropology, so he was dabbling with everything I wanted to play with--history, science, religion. He was able to find a common ground between science and religion--a recurring theme in a lot of my novels is that right now in the world there is religion on one side, scientists on the other. And none dare cross that line.
I dabble within a lot of my novels--including this one--trying to find that common ground, that mix of science and faith. And then, of course, once I started with Kirchner, I stumbled upon Father Carlos Crespi. He was a monk and missionary in Ecuador. Again, like Father Kirchner, Crespi also had several degrees in botany, anthropology and history. Again, somebody who deals with history, faith and science. And he was collecting local artifacts, dabbling in this mix of history and science, and he's another somebody I had a file on already, so to speak.
What was your favorite part of writing this book? Where you think, "You know, that nailed exactly what I was going for."
As a veterinarian, I like to focus on animals in my stories. I kept this one note from a reader that said, "Hey, Jim. How come right about here in your series of novels, all of a sudden everybody has animal sidekicks?"
It was right about then that I actually stopped practicing full-time. About five or six books in, I started transitioning off full-time practice to part-time. It was around then that all these animals started appearing in my novels. So, that passion for animals crept into my writing. Unbeknownst to me. There's that old phrase, "You're naked on the page." And apparently some of that must be true because you sort of stare right at it here.
So, with this book it was writing the gorilla character, Baako--being able to write from his point of view was particular fun. I also liked writing Kowalski. He came from one of my earlier stand-alone novels, Ice Hunt. He's not necessarily the brightest bulb, and a little rough around the edges. I liked him so much in Ice Hunt but once I finished that book, I was not envisioning having him reappear. I sort of missed him, and I eventually recruited him to Sigma just for the fun of it. I've never written from his point of view before, so it was a lot of fun. --Rob LeFebvre, freelance writer and editor
Book Reviews
Fiction
New American Library, $15, paperback, 9780451472007
Mystery & Thriller

Simon & Schuster, $27.99, hardcover, 9781501107108
Biography & Memoir
Harper, $30, hardcover, 9780062313393
History

Random House, $30, hardcover, 9780812994001
St. Martin's Press, $27.99, hardcover, 9781137279880
Pegasus, $26.95, hardcover, 9781605989150
Social Science
Oxford University Press, $34.95, hardcover, 9780198744429
Humor
Flatiron Books, $19.99, hardcover, 9781250063809
Poetry
Houghton Mifflin Harcourt, $22, hardcover, 9780544555600
W.W. Norton, $15.95, paperback, 9780393345728
Children's & Young Adult

Margaret Ferguson/FSG, $16.99, paperback, 200p., ages 13-up, 9780374316983
Clarion/Houghton Mifflin Harcourt, $16.99, hardcover, 280p., ages 10-14, 9780544445376

House on Fire
(A Nick Heller Novel)
by Joseph Finder
isbn:

9781101985847


Dutton
January 21, 2020



an exclusive interview with
bestselling author Joseph Finder

HOUSE ON FIRE tackles an issue very much in the news these days--and the opioid crisis has been making its way into plenty of fiction, as well. Beyond the importance of the issue itself, can you please share what inspired this story?
"A few years ago, I read an article about a philanthropic billionaire family that got rich off of opioids. When word got around about where much of this family's money came from, people began to protest. To demand their name be stripped from museums and libraries and universities around the world. And I wondered, what must that feel like, to be blamed for the opioid crisis, to be so widely despised--while at the same time so immensely privileged? So that brought me to the opioid crisis, which has become so widespread and acute. It's about the painkillers that have ultimately caused so much pain, a paradox any writer would respond to."

ALSO FEATURED ON THE
the big THRILL…
| | | | | |
| --- | --- | --- | --- | --- |
| | | | | |
CARTIER'S HOPE by M. J. ROSE: A new release from M. J. Rose will always excite historical thriller and mystery fans--but when the book is set in the New York of 1910 and has a plot based on the legendary Hope Diamond, it becomes a must-read. Find out more here.
TROUBLE IS WHAT I DO by WALTER MOSLEY: "Renaissance Man" Walter Mosley's TROUBLE IS WHAT I DO is a short, but effective, book that reacquaints readers with his morally ambiguous private investigator, Leonid McGill in what could be his most dangerous assignment yet. Read more at The Big Thrill.
THE OTHER PEOPLE by C. J. TUDOR: C.J. Tudor's latest offering--THE OTHER PEOPLE--is a propulsive thriller with just enough horror elements to have you reaching for the light switch before you walk into a room you know by heart. Find out more here.
TURN TO STONE by JAMES W. ZISKIN: Ellie Stone hears The Beatles for the first time in TURN TO STONE, which is just one of the delightful throw-backs in the seventh novel of James Ziskin's award-winning series. Visit The Big Thrill for more.
THE THIRD TO DIE by ALLISON BRENNAN: When you're a New York Times bestselling author of more than 30 novels and write three books a year, how do you keep things fresh? If you're Allison Brennan, you begin a new series. Read more here.