From the Shelf
Poets Who Write Prose
I love a well-crafted poetry collection as much as the next reader. But most often, I'm hankering for a story when I read. True or fictional, I want a compelling narrative, well told. Fortunately, many poets have turned their wordsmithing skills to prose, and their novels and memoirs are some of my favorites.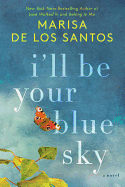 Marisa de los Santos began her career with the poetry collection From the Bones Out (Univ. of South Carolina, $14.95), but has found major success with her fiction, including Love Walked In (Penguin, $17); Belong to Me (HarperCollins, $14.99); and I'll Be Your Blue Sky (HarperCollins, $16.99). Her prose is simple, warmhearted and truly lovely, as are many of her characters.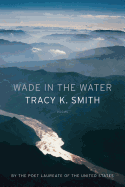 Former U.S. poet laureate Tracy K. Smith has published four books of poetry, including the 2019 collection Wade in the Water (Graywolf, $16). Her memoir, Ordinary Light (Knopf, $16), chronicles her childhood in California, her deep and loving (and sometimes fraught) relationship with her mother, and her journey toward poet as vocation. Her prose is as luminous and (sometimes) as sharp-edged as her poems.
Brian Doyle, the late editor of Portland magazine, wrote anything and everything: poems, prose poems, rambling essays, rollicking or thoughtful novels like Chicago (Picador, $17) and Mink River (Oregon State Univ. Press, $18.95). I'll read any and all of his work, though my absolute favorite is his brief essay on how he became a writer.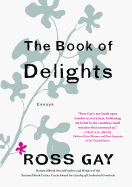 Poet Ross Gay (Catalog of Unabashed Gratitude, Univ. of Pittsburgh Press, $17) spent his 43rd year capturing ordinary joyful moments almost every day, and spinning them into "essayettes" that became his collection The Book of Delights (Algonquin, $23.95). Like the subject matter, the result is delightful--both the mosaic of quotidian, unexpected pleasures, and Gay's commentary on them.
For readers who appreciate a well-turned phrase and an engaging story arc, poets who write prose offer the best of both literary worlds. --Katie Noah Gibson, blogger at Cakes, Tea and Dreams

In this Issue...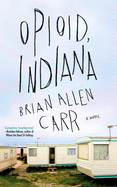 This unforgettable coming-of-age novel features a scrappy 17-year-old narrator living in the age of Trump.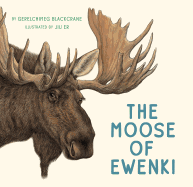 by Gerelchimeg Blackcrane
Mongolian writer Gerelchimeg Blackcrane makes his U.S. picture book debut with this haunting story about a hunter and a young moose.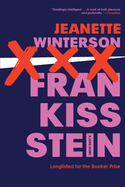 Whitbread Prize-winner Jeanette Winterson draws a direct line from Mary Shelley to a trans doctor bedeviled by his mad scientist lover in this funny, incisive triumph.
Review by Subjects:
Fiction ⋅ Mystery & Thriller ⋅ Science Fiction & Fantasy ⋅ Biography & Memoir ⋅ History ⋅ Political Science ⋅ Essays & Criticism ⋅ Science ⋅ Children's & Young Adult

From Rainy Day Books
Upcoming Events
Mark Greaney will Present his New Hardcover Novel ~ One Minute Out
02/26/2020 - 7:00PM
EVENT OVERVIEW: Mark Greaney, The New York Times Bestselling Author of The Gray Man Series, will Present his New Hardcover Novel One Minute Out (Gray Man #9). This Event is Co-Presented by Rainy Day Books & Mid-Continent Public Library. ABOUT MARK GREANEY: Mark Greaney has a Degree in International Relations and Political Science. In his research for the Gray Man Novels, including Mission Critical, Agent in Place,...
Erik Larson will Present his New Hardcover ~ The Splendid and the Vile: A Saga of Churchill, Family, and Defiance During the Blitz
03/10/2020 - 7:00PM
EVENT OVERVIEW: Erik Larson, New York Times Bestselling Author, will Present his New Hardcover The Splendid and the Vile: A Saga of Churchill, Family, and Defiance During the Blitz. This Author Event is Co-Presented by Rainy Day Books, America's National Churchill Museum & The National WWI Museum and Memorial. ABOUT ERIK LARSON: Erik Larson is the Author of 5 National Bestsellers: Dead Wake, In the Garden of Beasts, Thunderstruck, The Devil in...
Book Candy
Breaking Up with Your Literary Boyfriend
"How do you know when it's time to break up with your literary boyfriend?" Quirk Books wondered.
---
Pop quiz: Who wrote it: Edgar Allan Poe or an Emo Band?" Mental Floss challenged.
---
Merriam-Webster looked up "7 words from the working world."
---
National Geographic checked out "23 of the world's most enchanting libraries."
---
Charles Dickens's "Liquor Log" was sold at auction September 24 by Sotheby's, London for £11,875 (about $14,598), according to Gastro Obscura.
---
Yeonsu Ra's "Tension" bookshelf reflects "the theme of tension in city life... the complex forms of highways and the lights of fast-moving cars."

I Will Never See the World Again: The Memoir of an Imprisoned Writer
by Ahmet Altan , trans. by Yasemin Çongar
In 2017, Turkish journalist and novelist Ahmet Altan sat in the back of a police car, on his way to prison. He had just received a life sentence without the possibility of parole. A policeman in the car with him offered a cigarette. Altan refused it. "I only smoke," he told the policeman, "when I am nervous."
Altan, of course, had long had reason to be nervous. The failed coup in July 2016 had resulted in a crackdown by Erdoğan's government on dissent, and journalists were being arrested by the dozen. Altan's sentence was handed down following a sham trial--Kafkaesque in its absurdity, by Altan's estimation--after he was found guilty on charges of conveying "subliminal messages."
Written from prison, Altan's memoir I Will Never See the World Again offers his reflections on imprisonment, writing and freedom. The memoir reaches the world by way of friend and translator Yasemin Çongar, who was granted occasional contact by phone with Altan and was permitted to receive personal notes from him through Altan's lawyer. Gathered from November 2017 to May 2018, these meditative letters comprise the memoir. Each becomes its own brief chapter, exploring topics both internally and externally centered.
Altan sketches his early-morning arrest in the first essay, "A Single Sentence." He is arrested at dawn. As he waits while officers search his house, he puts on a kettle for tea--just as his father, a Turkish politican, had done 45 years before, during his own arrest. And the history repeats itself in multiples: Altan's brother, also a journalist, is arrested the very same morning.
In the essay addressing his sentencing--in which the policeman offers him a cigarette--Altan admits that he'd never before thought about the circumstances under which he would smoke; the words just came out of his mouth like air: "It was as if someone inside me, a person whom I could not exactly call 'I' but who nevertheless spoke with my voice, through my mouth, and who was therefore a part of me, said as he was being transported in a police car to an iron cage that he only smoked when he was 'nervous.' That single sentence suddenly changed everything."
What changed? Altan felt a sudden tear in the fabric of his reality; through language--through the power of crafting his own narrative of the world around him--he could regain control. Otherwise enclosed in every sense, Altan wrestles with how to construct an outlook reclaiming some semblance of freedom. In his mind half of the time, he can be lost in thought, in his own world. The other half sees him addressing the world at hand: his cell in the prison Silivri, two hours' drive from Istanbul. His cell mates and 11,000 or so fellow inmates. His daily, still-frozen cheese sandwiches. His steel sink. His iron bed.
Altan basks in the freedom afforded by his mind, his focus on his words allowing him the agency of crafting, creating, even forgetting. "Forgetting," he eventually argues, "is the greatest source of freedom a person can have." Writing itself becomes "a magical paradox," which "enables you not only to forget but also to be remembered," ultimately allowing him a sense of control and continued consequence.
After Altan is convicted and sentenced to life without parole, alone in his cell, he does finally light a cigarette. Then another. But Altan continues to occupy a space that is simultaneously in his cell and outside of it. "You can imprison me but you cannot keep me here," he writes. "Because, like all writers, I have magic. I can pass through your walls with ease." He finds freedom through his words, and through his readers. Altan speaks directly to us, his readers, his friends: "Besides, I have friends all around the world who help me travel, most of whom I have never met. Each eye that reads what I have written, each voice that repeats my name holds my hand like a little cloud and flies me over the lowlands, the springs, the forests, the seas, the towns and their streets."
Though more than 50 Nobel Laureates, along with many authors, publishers and organizations, have called for his release, as of now his sentence has been upheld. But Altan is not broken; "[It's] a rite of passage for any writer to spend time in prison," he says with a laugh, chatting with his lawyer during a visit. For now, readers can afford him at least the freedom of reading and appreciating his words, carrying them around the world, asserting them in thoughts, actions and ideas, commuting his sentences into guidelines for more consciously living our own lives. --Katie Weed
Other Press, $15.99, paperback, 224p., 9781590519929
---
Ahmet Altan: The Power of Words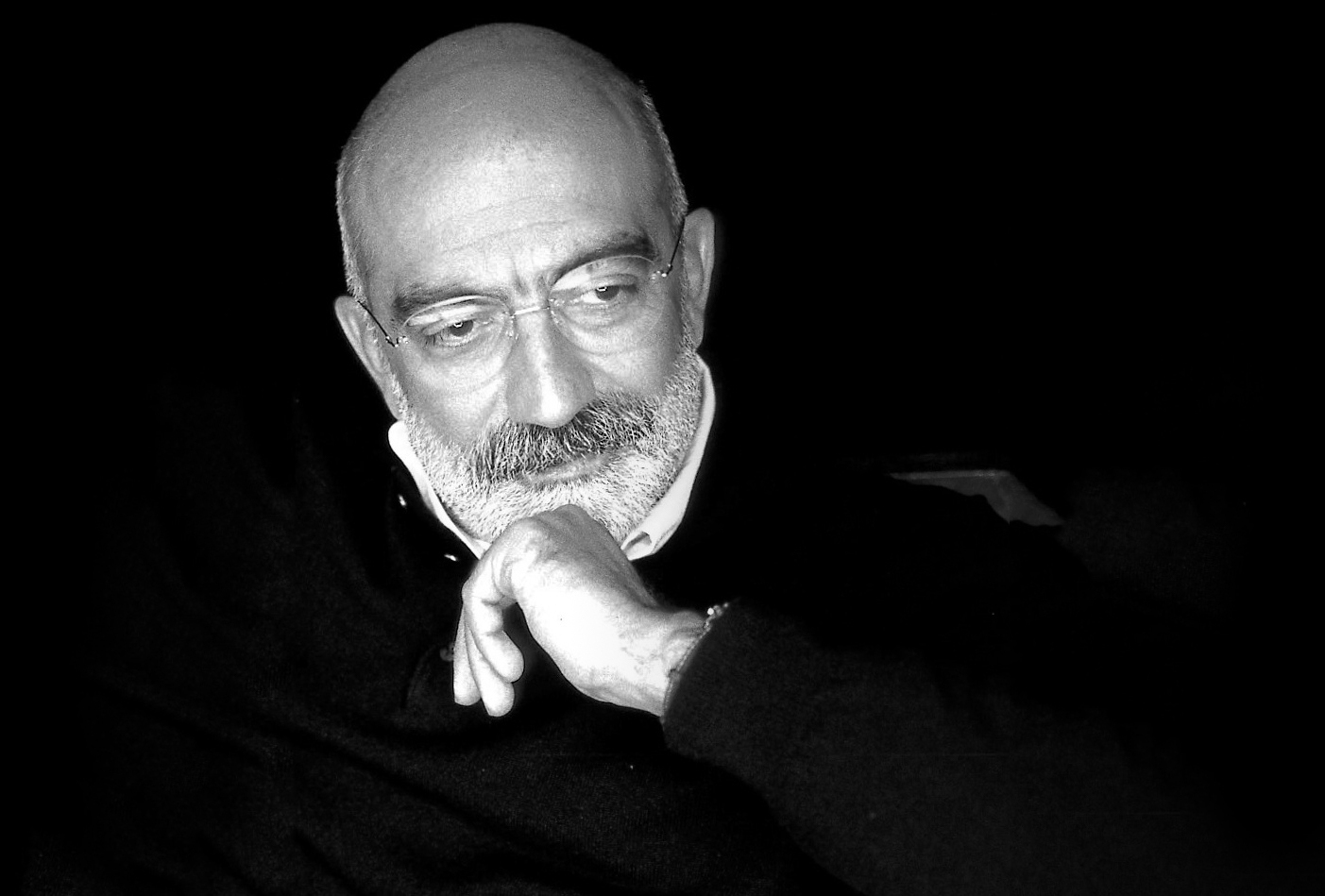 Ahmet Altan
I Will Never See the World Again is the memoir of Ahmet Altan, a Turkish author and journalist currently serving a life sentence on charges of sending "subliminal messages" to those involved in an attempted coup on the Turkish government in 2016.
The essays that comprise I Will Never See the World Again were translated by Altan's longtime friend Yasemin Çongar, a fellow journalist and writer. Çongar co-founded and directs P24, a nonprofit platform for independent journalism in Istanbul. She is also the co-founder of the Istanbul Literature House and the online book review site K24. Çongar is an editor, essayist and translator and has published four books in Turkish.
In your translator's note, you write, "I would read each piece, read it once again, then immediately type it out on my computer fighting hard not to be overwhelmed with emotion. Once I had the text on the screen before me, I began translating." What kinds of emotions do Altan's words inspire in you?
Ahmet's essays remind me of the power of writing and its ability to shape one's life from within no matter what external circumstances may be.
Can you share a little more about the process of the creation of this book? Did Altan write the chapters in this order? Has he received a copy of the book?
Ahmet didn't write the chapters in order. The last essay in the book was the first one he wrote. But he did put these essays in a somewhat chronological order according to their content for the book, and in doing that he also took into account "the balance between shadow and light"--a concept very important to him.
How did your friendship with Altan begin?
It began as I returned to Turkey from the U.S., where I had lived for 13 years, to join him and another colleague in editing a start-up newspaper in Istanbul, back in 2007.
When was the last time you saw Altan or members of his family?
Since October 2018, they have allowed me to visit him for an hour on Fridays.
You've published several books of your own. In what language do you compose your own work? Do you translate it as well?
My books are all in Turkish. I also write essays in English.
How did you come to be a translator? What does being a translator mean to you, and how do you see your role?
Whenever I read a text that moves me deeply, I want as many people as possible to read it in as many languages as possible. This is why I translated Ahmet's essays into English.
I studied six languages other than my native Turkish and used to translate Spanish poetry into Turkish, but at the moment I'm only comfortable with translating from and into English.
You've been arrested before as well. Are you at liberty to share whether you worry for your own security?
I wasn't arrested, but I have an ongoing court case against me in which Ahmet is also a defendant, and the prosecutor asked for 52 years in prison for each of us. I am not worried for my own security. I am not the worrying type.
One of the policemen taking Altan to jail had read Altan's novel Cheating. It's almost unbelievable that Altan's words have reached those who put him in prison as well as those who are now guarding him there. Are Altan's books still available and/or read in Turkey?
Ahmet's books are available in Turkey. He has been a bestselling novelist and essayist here for over 25 years now. His prison essays have not been published in Turkish, however.
How have your own ideas about language and freedom evolved throughout your friendship with Altan, as he's been in and out of prison?
My belief in the power of words and the possibility of mental freedom is stronger than ever.
Altan writes, "I am a novelist living his novel." It's an idea at once terrifying and compelling. As the translator, where do you see yourself as living, relevant to the text?
Ahmet's essays in this book are "personal" to me not only because they reveal so much about the inner life of my best friend, but also for their ability to make the reader look for the sources of life's joy and meaning inlaid within one's self. --Katie Weed
---
Shelf vetted, publisher supported.

Book Reviews
Fiction

Grove Press, $27, hardcover, 352p., 9780802129499

Soho Press, $16, paperback, 224p., 9781641290784
Gallery, $27, hardcover, 320p., 9781501134166
Mystery & Thriller
Houghton Mifflin Harcourt, $26, hardcover, 368p., 9781328736529
Science Fiction & Fantasy
Liveright, $39.95, hardcover, 512p., 9781631492631
Biography & Memoir
Tin House, $25.95, hardcover, 360p., 9781947793453
History
Norton, $27.95, hardcover, 304p., 9780393652475
Political Science
Knopf, $28.95, hardcover, 368p., 9781101946541
Essays & Criticism
Farrar, Straus and Giroux, $27, hardcover, 256p., 9780374126773
Science
Pegasus, $27.95, hardcover, 256p., 9781643132174
Children's & Young Adult

Greystone Kids, $19.95, hardcover, 68p., ages 5-9, 9781771645386
Bloomsbury, $16.99, hardcover, 208p., ages 8-12, 9781681191089

House on Fire
(A Nick Heller Novel)
by Joseph Finder
isbn:

9781101985847


Dutton
January 21, 2020



an exclusive interview with
bestselling author Joseph Finder

HOUSE ON FIRE tackles an issue very much in the news these days--and the opioid crisis has been making its way into plenty of fiction, as well. Beyond the importance of the issue itself, can you please share what inspired this story?
"A few years ago, I read an article about a philanthropic billionaire family that got rich off of opioids. When word got around about where much of this family's money came from, people began to protest. To demand their name be stripped from museums and libraries and universities around the world. And I wondered, what must that feel like, to be blamed for the opioid crisis, to be so widely despised--while at the same time so immensely privileged? So that brought me to the opioid crisis, which has become so widespread and acute. It's about the painkillers that have ultimately caused so much pain, a paradox any writer would respond to."

ALSO FEATURED ON THE
the big THRILL…
| | | | | |
| --- | --- | --- | --- | --- |
| | | | | |
CARTIER'S HOPE by M. J. ROSE: A new release from M. J. Rose will always excite historical thriller and mystery fans--but when the book is set in the New York of 1910 and has a plot based on the legendary Hope Diamond, it becomes a must-read. Find out more here.
TROUBLE IS WHAT I DO by WALTER MOSLEY: "Renaissance Man" Walter Mosley's TROUBLE IS WHAT I DO is a short, but effective, book that reacquaints readers with his morally ambiguous private investigator, Leonid McGill in what could be his most dangerous assignment yet. Read more at The Big Thrill.
THE OTHER PEOPLE by C. J. TUDOR: C.J. Tudor's latest offering--THE OTHER PEOPLE--is a propulsive thriller with just enough horror elements to have you reaching for the light switch before you walk into a room you know by heart. Find out more here.
TURN TO STONE by JAMES W. ZISKIN: Ellie Stone hears The Beatles for the first time in TURN TO STONE, which is just one of the delightful throw-backs in the seventh novel of James Ziskin's award-winning series. Visit The Big Thrill for more.
THE THIRD TO DIE by ALLISON BRENNAN: When you're a New York Times bestselling author of more than 30 novels and write three books a year, how do you keep things fresh? If you're Allison Brennan, you begin a new series. Read more here.