From the Shelf
Summer Reading: Beach Grab Bag
One of the true readerly delights of summer is heading to the beach (or the back porch) with a book you're dying to dig into. Whether it's a traditionally "summery" novel, a new twist on a classic or an inventive take on summer in the city, the bookish possibilities are endless--and all of them pair perfectly with sun, sand and iced tea.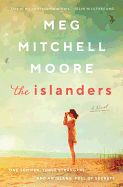 Meg Mitchell Moore (The Admissions, So Far Away) takes readers to bucolic Block Island, R.I., in her fifth novel, The Islanders (Morrow, $26.99). Her three protagonists--harried whoopie-pie baker Joy, disgraced author Anthony and bored stay-at-home mom Lu--are each hiding something, and their stories intersect in surprising ways. Both Moore's setting and her characters have instant appeal, but it's their deeper layers that make for a breezy yet entirely satisfying read.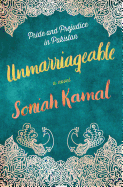 Literature teacher Alys Binat, the outspoken second of five daughters, has sworn never to marry, despite her mother's constant marital machinations. When Valentine Darsee and his friend Fahad "Bungles" Bingla come to town, things get interesting for Alys and her whole family. Unmarriageable (Ballantine Books, $27), Soniah Kamal's modern-day Pakistani take on Pride and Prejudice, contains all the classic elements of Austen's love story, but its witty dialogue, cultural dynamics and a few other updates help it feel fresh.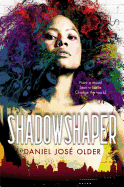 Sierra Santiago hopes to spend her summer painting murals and hanging with her friends in Brooklyn. But then she discovers she's a shadowshaper: an heir to a kind of magic channeled through art. Along with various members of her family and a very intriguing boy, Sierra must figure out how to stop the spirits before they destroy everyone she loves. Daniel José Older brings together art, myth, race relations and an epic battle between good and evil in the young adult novel Shadowshaper (Scholastic, $9.99) and its sequel, Shadowhouse Fall (Arthur A. Levine, $18.99).
Whatever/wherever you're reading this summer, we wish you a literary one. --Katie Noah Gibson, blogger at Cakes, Tea and Dreams

In this Issue...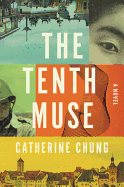 In this powerful historical novel, a female mathematician recounts the personal and professional challenges of finding her way in a male-dominated field.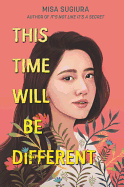 In Misa Sugiura's second novel for teens, a Japanese American teen finds purpose in flowers and social justice as she brings historical discrimination to light to save her family's flower shop.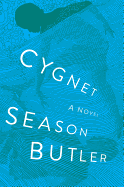 An island of elderly separatists and one teenaged girl face essential human angst in this remarkable debut novel.
Review by Subjects:
Fiction ⋅ Mystery & Thriller ⋅ Food & Wine ⋅ Biography & Memoir ⋅ History ⋅ Sports ⋅ Humor ⋅ Children's & Young Adult

From Rainy Day Books
Upcoming Events
Karl Marlantes will Present his New Hardcover Novel ~ Deep River
07/23/2019 - 6:30PM
EVENT OVERVIEW: Karl Marlantes, The New York Times Bestselling Author of Matterhorn, will Present his New Hardcover Novel Deep River. This Event is Co-Presented by Rainy Day Books & The Kansas City Public Library. ABOUT KARL MARLANTES: Karl Marlantes, Graduated from Yale University, and was a Rhodes Scholar at Oxford University, before serving as a Marine in Vietnam, where he was awarded the Navy Cross, the Bronze Star, 2 Navy Commendation...
J. Ryan Stradal will Present his New Hardcover Novel ~ The Lager Queen of Minnesota
07/24/2019 - 7:00PM
EVENT OVERVIEW: J. Ryan Stradal, Bestselling Author of Kitchens of the Great Midwest, will Present his New Hardcover Novel The Lager Queen of Minnesota. This Event is Co-Presented by Rainy Day Books & Mid-Continent Public Library. ABOUT J. RYAN STRADEL: J. Ryan Stradal is a Contributing Editor at TASTE Magazine. His Bestselling Debut, Kitchens of the Great Midwest, won the 2016 American Booksellers Association Indie's Choice Award for...
Book Candy
War of the Words
Great Reads
Rediscover: Judith Krantz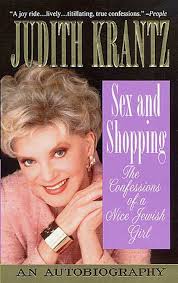 Romance author Judith Krantz died last week at age 91. Her 10 novels--beginning with Scruples in 1978 and ending with The Jewels of Tessa Kent in 1998--have together sold more than 85 million copies in more than 50 languages. Most of her books also became TV movies or miniseries, often produced by her husband, Steve Krantz. Her other works include the novels Mistral's Daughter (1982), I'll Take Manhattan (1986), Dazzle (1990), Scruples Two (1992) and a memoir, Sex and Shopping: Confessions of a Nice Jewish Girl (2000).

After a bad experience with a creative writing class at Wellesley College, Krantz did not pursue fiction writing for another 31 years. She worked for several magazines before her husband convinced her to try her hand at fiction again. While writing her first novel, Krantz believed the work was meant to prove to her husband that she was a poor fiction writer. Scruples was published in 1978, the same year as Krantz's 50th birthday. Her second novel, Princess Daisy (1980) earned her $5 million prior to publication. As alluded to by the title of her memoir, many of Krantz's books heavily feature sex and shopping. But beyond those escapist fantasies, her work also includes female achievement and empowerment intertwined with complex plots.
The Writer's Life
Linda Holmes: A Different Kind of Romcom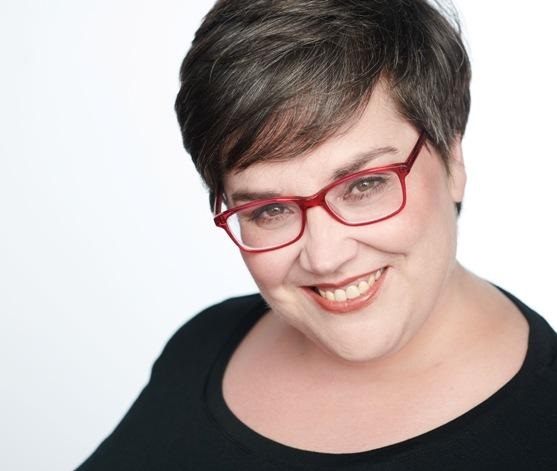 photo: Tim Coburn
Linda Holmes is the host of National Public Radio's Pop Culture Happy Hour podcast and has many years' experience writing about books, movies and TV shows for NPR and, previously, for TV Guide, New York magazine and the website Television Without Pity. Her debut novel, Evvie Drake Starts Over (Ballantine Books, $26; reviewed below), is the warm, witty and thoughtful story of a young woman in Maine who suddenly loses her husband and of a professional baseball player who misplaces his mojo.
First novels are often partially autobiographical. Does Evvie share some characteristics with you?
Biographically, almost not at all, but she does have a best friend who's a man, which I also do. I think that every character an author writes has elements of things that she spends time thinking about. In Evvie's case, she thinks about what it means to be the person people expect you to be versus the person you feel you really are. I have elements of that, as probably a lot of people do. She has a little bit of anxiety about her future, which I certainly have had at times. And she has a fondness for being with other people but only so much--that I also have. I love being with my friends and family, but I can also be a bit introverted, so I relate to her desire to retreat sometimes and get some peace to think.
One of the main characters in your novel, Dean, is a professional baseball player. Why did you choose that profession for Dean?
I watched a lot of baseball growing up, and my nephews play a lot of Little League, so I am kind of a baseball person. I have also been fascinated by struggling athletes who lose the ability to do the things that they've always been able to do. Both of the main characters in this book are trying to figure out, "This is what I thought my life was going to be like, and it's now going to be abruptly different." It seemed like it was going to be a suitable match of very different situations that nevertheless have some things in common.
In a typical romcom, one of the main characters saves the other in some way. Without any spoilers, both Evvie and Dean have to work individually to heal themselves. Why did you decide on this less common approach?
I love romcoms, but I have always wanted to take that kind of story and change certain things about it. As you mentioned, very often, romcoms feature someone with a lot of problems, and a person comes into their life and repairs the problems. In the cases of both of the main characters in my novel, it's a little bit different. He's got a very concrete issue with his pitching arm, and she's feeling, "I like this person, and I want to help." He's feeling a compassionate sense that he would love to be helpful to her because he's trying to figure out what's going on with her. I particularly don't like a story where it seems to me that the problem is something that needs addressing through mental health treatment, and it turns out to be treatable by meeting a new boyfriend or girlfriend. I wanted to make a book that did not do that.
I loved the humor and lightness in your novel, but it also deals with some serious issues, like emotional abuse and living up to others' expectations. How did you find the right balance between gravity and wit?
Even in very sad stories, there is an opportunity for funny things to happen, whether it's because of a sort of gallows humor or just because, as in this story, even people who are going through difficult things are still looking for those moments of joy. In terms of writing the book, I love and could write that kind of witty romcom banter back and forth all day long. As long as I took care of the more serious elements of the story, I felt like when I put those characters in a room and they talked to each other, you got the lightness and the humor of how much they enjoy each other.
Most of your career has been focused on writing nonfiction, particularly reviews and articles about pop culture. What made you decide to give fiction a try?
I have always, since I was a little kid, wanted to write stories. I dabbled in it in various ways. I was too afraid to take it seriously, so I always had little beginnings of stories, ideas that I was nursing along, but I never got anywhere with them. This was a story that I found hard to just throw away. I would pick it up and put it down, pick it up and put it down. And eventually, in late 2016, when the election cycle was preoccupying, I needed other things besides politics, which can get overwhelming, so I decided to pick it up again. Eventually, I found the time and concentration to actually get somewhere with this story after all this time of sitting with it and thinking about it.
What do you hope readers take away from Evvie Drake Starts Over?
It is meant to be a love story--several love stories, including a romantic story and a friendship story and a family story--and I want them to be love stories that don't require anybody to be fixed or changed or to necessarily keep all relationships the same forever. I want them to be love stories that tolerate the imperfect ways that people and circumstances change and you ultimately just have to find a way to not feel broken. I hope people will take away from the book my conviction that that is possible, even when it feels very unlikely. --Suzan L. Jackson, freelance writer and author of Book by Book blog
Book Reviews
Fiction

Ecco, $26.99, hardcover, 304p., 9780062574060

Harper, $26.99, hardcover, 240p., 9780062870919
Ballantine Books, $26, hardcover, 304p., 9780525619246
Berkley, $16, paperback, 304p., 9780451492289
Mystery & Thriller
Minotaur, $27.99, hardcover, 304p., 9781250181350
Food & Wine
Harper Design, $29.99, hardcover, 256p., 9780062844224
Biography & Memoir
Rare Bird Books, $18, paperback, 312p., 9781947856950
History
Da Capo Press, $32.50, hardcover, 512p., 9780306824654
Sports
Blue Rider Press, $28, hardcover, 256p., 9780525533986
Humor
Penguin Books, $16, paperback, 208p., 9780143134312
Children's & Young Adult

HarperTeen, $17.99, hardcover, 400p., ages 13-up, 9780062473448
Little Bee Books, $16.99, hardcover, 352p., ages 8-12, 9781499808889