From the Shelf
City of a Million Stories
In 1943, a meek young man met the electrifying Holly Golightly on the Upper East Side, and had his world turned upside down. In 1966, a determined Anne Welles moved to Manhattan to follow her dreams, and began a melodramatic life in the fast lane. New York City is replete with iconic fiction like Breakfast at Tiffany's and Valley of the Dolls, but some of the best stories it has to tell are neither romantic nor glamorous--simply true.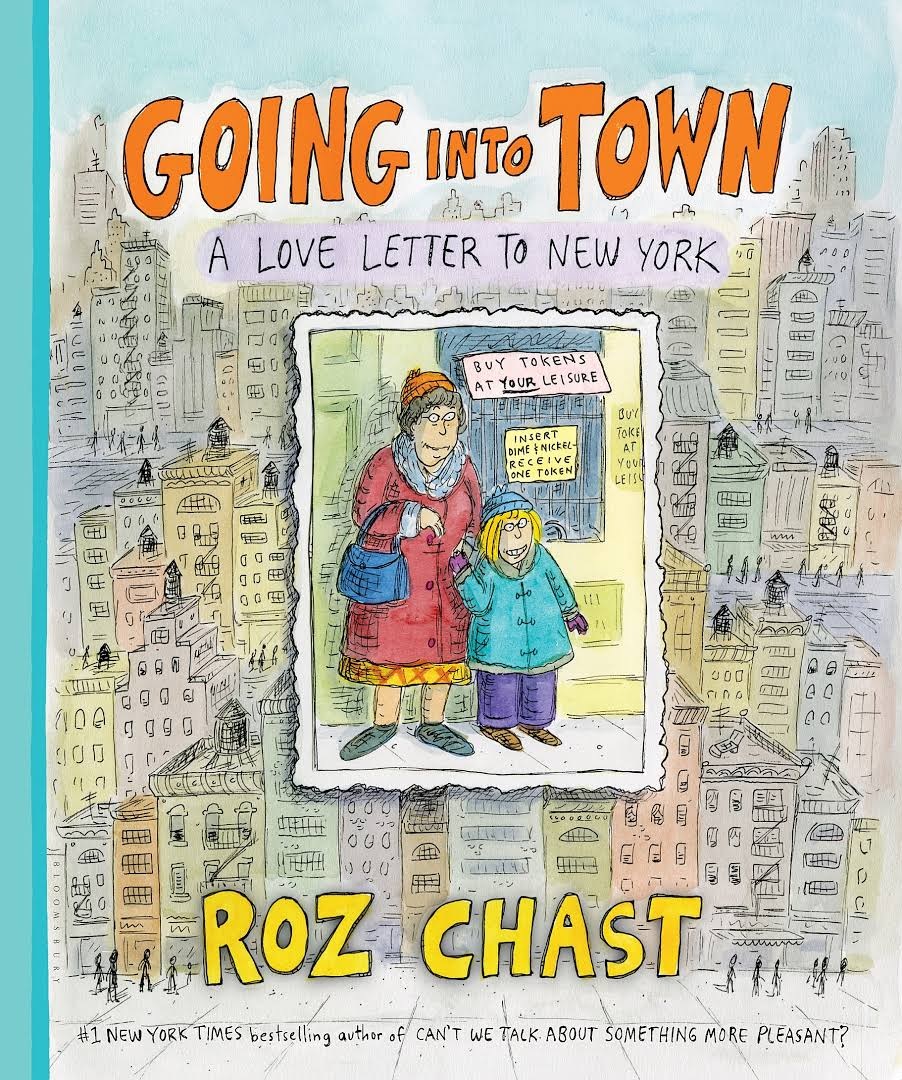 Cartoonist Roz Chast (Can't We Talk About Something More Pleasant?) has been telling her stories of the city for decades, with her characteristic sense of neurosis. Going into Town (Bloomsbury, $28) is her latest book, a thoroughly comic guide to moving about Manhattan, as well as a love letter to it. Fellow cartoonist Julia Wertz (The Infinite Wait) has also crafted an affectionate guidebook to New York City, Tenements, Towers & Trash (Black Dog & Leventhal, $29.99). While Chast explains uptown versus downtown, Wertz geeks out over the fascinating diversity of architecture throughout the city. She also homes in on some of its quirkier historical tidbits (they outlawed pinball machines?). Together, the artists illuminate fascinating aspects of a vast and nuanced metropolis. (Read our reviews of both books below.)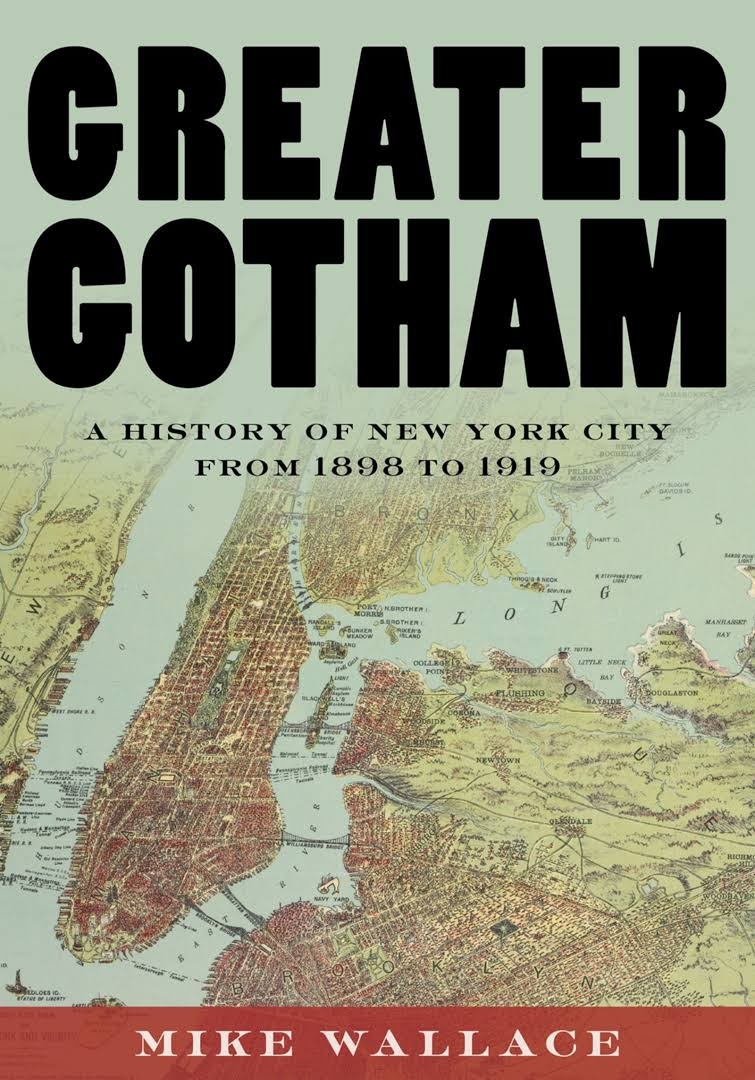 Personal stories give a charming, eyes-on-the-street sense of New York, but if you want to see the larger picture, check out historian Mike Wallace's books. After winning the Pulitzer Prize for Gotham, Wallace picks up where he left off for the sequel, Greater Gotham: A History of New York City from 1898-1919 (Oxford, $45). He continues his gripping saga by diving into the ways titans of industry like J.P. Morgan and John D. Rockefeller were shaping the city and its politics at the turn of the century.

Whether you're a wide-eyed ingénue, a jaded old-timer or someone in between, your story has a place in the city that never sleeps. --Dave Wheeler, associate editor, Shelf Awareness



In this Issue...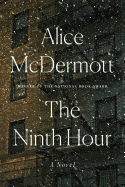 One man's suicide affects generations of his family and the local community of nuns in a moving and eloquent story.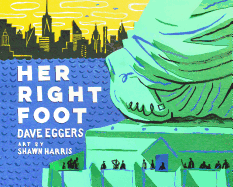 Dave Eggers ingeniously turns the Statue of Liberty's story into a timely immigrant's tale.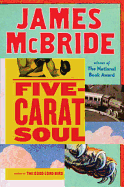 An inspiring collection of short fiction by National Book Award winner James McBride splendidly showcases his exceptional wit and wisdom.
Review by Subjects:
Fiction ⋅ Mystery & Thriller ⋅ Graphic Books ⋅ Biography & Memoir ⋅ Social Science ⋅ Nature & Environment ⋅ Children's & Young Adult

From Rainy Day Books
Upcoming Events
Walter Isaacson will Present his new biography Leonard da Vinci
10/27/2017 - 7:00PM
EVENT OVERVIEW: Walter Isaacson will give a profoundly enlightening Multimedia Presentation about his New Hardcover Biography Leonardo da Vinci. Watch Walter Isaacson talk about the genius of Leonardo da Vinci on CBS News Sunday Morning. ABOUT THE AUTHOR: Walter Isaacson, University Professor of History at Tulane, has been CEO of the Aspen Institute, Chairman of CNN, and Editor of Time Magazine. He is the Author of Leonardo da Vinci; The Innovators...
John Grisham will be In Conversation about The Rooster Bar
10/30/2017 - 7:00PM
EVENT OVERVIEW: John Grisham, #1 New York Times Bestselling Author will be In Conversation with Candice Millard, New York Times Bestselling Author, and Vivien Jennings, Founder & President of Rainy Day Books to celebrate the Publication of John's New Hardcover Legal Thriller The Rooster Bar, followed by audience Questions & Answers. This will be John's first ever Author & Book Tour stop in Kansas City for Rainy Day Books. All First Edition...
Alexander's Journey Meet & Greet Booksigning Event!
11/01/2017 - 7:00PM
EVENT OVERVIEW: Jeff W. Goodwin & Alexander, his son will Meet & Greet fans and Celebrate the Publication and Autograph Jeff's New Softcover Alexander's Journey: Dum Spiro Spero, a Book, and a Documentary DVD (including Digital Download). Watch the Alexander's Journey - Dum Spiro Spero - Promo Trailer on Vimeo! ABOUT THE AUTHOR: With twenty years law-enforcement, policing and investigative experience, Jeff W. Goodwin is the...
SOLD OUT! Jenna Bush Hager & Barbara Pierce Bush will be In Conversation about Sisters First: Stories from Our Wild and Wonderful Life
11/02/2017 - 7:30PM
SOLD OUT! EVENT OVERVIEW: Jenna Bush Hager & Barbara Pierce Bush will be In Conversation with Vivien Jennings, Founder & President of Rainy Day Books for their New Hardcover Sisters First: Stories from Our Wild and Wonderful Life. This Event is Co-Presented by Rainy Day Books & Girl Scouts of NE Kansas & NW Missouri. Our Thursday Night Event is SOLD OUT! A Meet & Greet Event on Friday, November 03,...
Jackson Galaxy (AKA Cat Daddy) will present Total Cat Mojo: The Ultimate Guide to Life With Your Cat
11/03/2017 - 7:00PM
EVENT OVERVIEW: Jackson Galaxy (AKA Cat Daddy) will Present his New Softcover Total Cat Mojo: The Ultimate Guide to Life With Your Cat. Join us and learn more about how you can become a Cat Mojo Expert! Representatives from Kansas City area cat rescue facilities will also be on hand to share volunteer opportunities. Learn and use your new Cat Mojo superpowers! Come and learn more about KC Pet Project , Another Chance Cat Rescue, and Great Plains SPCA. ...
Jenna Bush Hager & Barbara Pierce Bush Meet & Greet Booksigning!
11/03/2017 - 9:00AM
EVENT OVERVIEW: Jenna Bush Hager & Barbara Pierce Bush will Meet & Greet fans at a Photo Opportunity celebrating their New Hardcover with an Author Autographed Sisters First: Stories from Our Wild and Wonderful Life. ABOUT THE AUTHORS: Jenna Bush Hager is the daughter of Former United States President George W. Bush & First Lady Laura Bush. Jenna is a Correspondent on NBC's Today Show, a Contributor to NBC Nightly News...
David Goldfield will present The Gifted Generation: When Government Was Good
11/15/2017 - 7:00PM
EVENT OVERVIEW: David Goldfield will Present his New Hardcover The Gifted Generation: When Government Was Good. ABOUT THE AUTHOR: David Goldfield is the Robert Lee Bailey Professor of History at the University of North Carolina, Charlotte. He is the author of many works on Southern history, including Still Fighting the Civil War; Black, White, and Southern, and, most recently, America Aflame. He lives in North Carolina. ABOUT THE NEW BOOK: In The...
A. J. Baime will present The Accidental President: Harry S. Truman and the Four Months That Changed the World
11/16/2017 - 6:30PM
EVENT OVERVIEW: A. J. Baime will Present his New Hardcover The Accidental President: Harry S. Truman and the Four Months That Changed the World. This Event is Co-Presented by Rainy Day Books & Truman Library Institute. ABOUT THE AUTHOR: A. J. Baime is The New York Times Bestselling Author of The Arsenal of Democracy: FDR, Detroit, and an Epic Quest to Arm an America at War and Go Like Hell: Ford, Ferrari, and Their Battle for Speed and Glory at Le...
Book Candy
Celebrating Lincoln in the Bardo
To celebrate George Saunders's Man Booker Prize win, Bustle shared "21 Lincoln in the Bardo quotes that prove this is a baffling, beautiful novel."
---
Halloween is coming: Mental Floss toured "the charming English fishing village that inspired Dracula" and told "the spookiest ghost stories from all 50 states." And Bustle noted that Frankenstein author Mary Shelley "was Goth before it was cool, and these 15 surprising facts prove it."
---
"From the mind-bending potion in Alice's Adventures in Wonderland to Don DeLillo's cure for the fear of death," author Jeff Noon picked his "top 10 imaginary drugs in fiction" for the Guardian.
---
Taurus: Charlotte Brontë. Bustle explored "what your Zodiac sign says about which famous author you need to be reading."
---
Bookshelf featured Philippe Nigro's Spiral bookcase, "a plywood spiral around vertical supports."

The Writer's Life
Nate Blakeslee: Uncovering the Mystique of Yellowstone's Wolves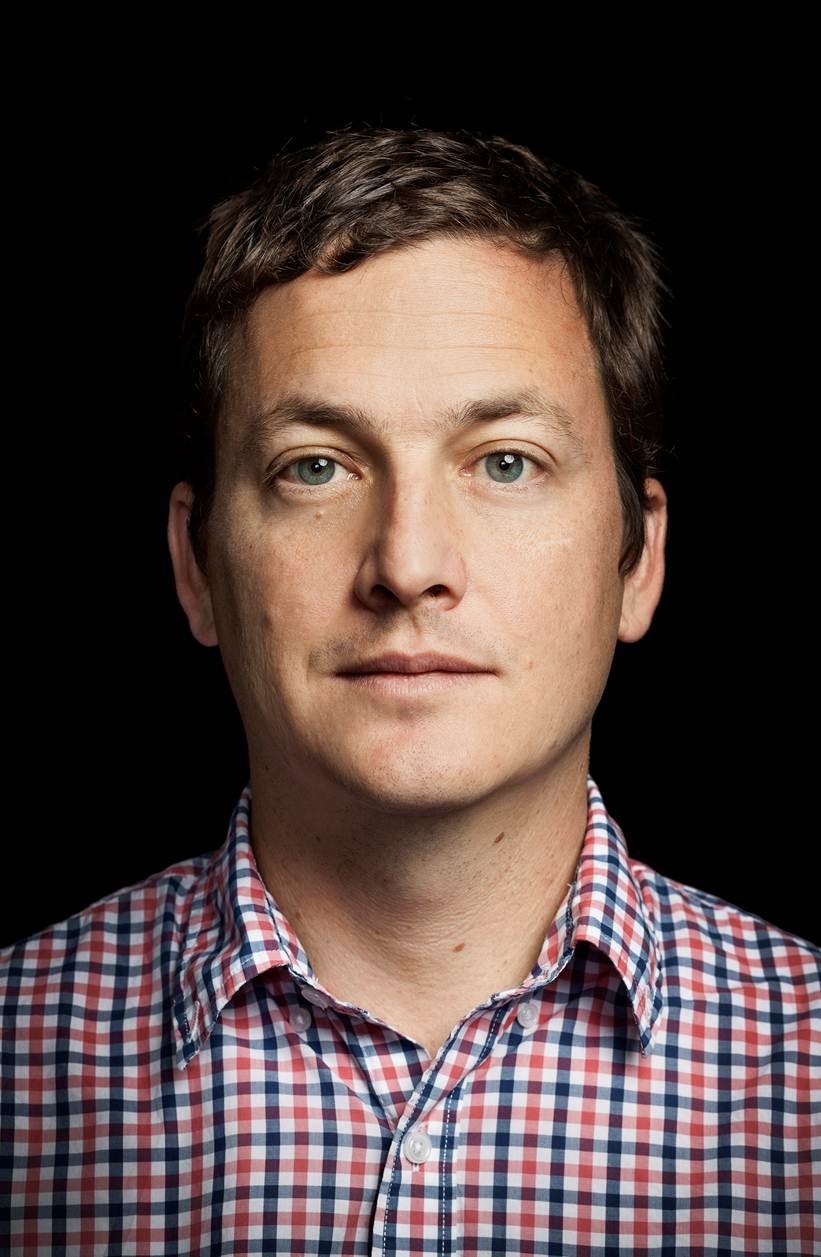 photo: Jeff Wilson
After writing award-winning articles for Texas Monthly and the Texas Observer, Nate Blakeslee spent a few years investigating the Yellowstone National Park wolves, reintroduced in 1995 after an absence of 75 years. Focusing on the charismatic alpha female pack leader O-Six, American Wolf (reviewed below) covers the habits and habitat of the park wolves, the people studying them, and the political friction between the area's conservationists, ranchers and outfitters.

You came across O-Six when you joined a wolf-watching expedition at Yellowstone. Was it difficult switching gears from your Texas-centric stories to a wildlife story?

I met Rick McIntyre, one of the main characters in the book, in 2007, when he gave a presentation to a weeklong wolf-watching class I attended in Yellowstone. I had written several stories about the politics of wildlife management in Texas, but wolves were new to me. Rick's legendary dedication--he came to the park before dawn seven days a week without fail for years, spending hours watching wolves and documenting their behavior--had already made him a local celebrity. I thought at the time that he would make a great subject for a magazine profile, but I wasn't sure if telling his story was the right way to write about the political struggle over wolves in the West. When I heard that the park's most famous wolf, O-Six, had died in the first legal wolf-hunting season in Wyoming in generations, I realized that her life--seen through Rick's eyes--was the way into the story, and that the material was far too rich for a single magazine piece.

McIntyre--a reclusive National Park Service naturalist--strikes me as the most interesting character in the book. Was it difficult to get him to open up?

I found Rick to be the most intriguing character, too, at least among the humans in the book. He has spent most of his career talking to strangers about wildlife, yet he is a shy, private man, who--all things considered--prefers the company of wolves to people. He wasn't averse to the idea of being profiled in the book, but it was a challenge to get him to share his innermost feelings about the most tragic elements of his experience, especially the death of wolves he had followed for years. Like everyone who works for the Park Service, Rick is very cognizant of the complex politics of wolf management, and hesitant to criticize policies--like wolf hunting--instituted by state authorities in the areas surrounding the park, or those of the U.S. Fish and Wildlife Service, which made the controversial decision to remove wolves from the endangered species list in the Northern Rockies.

Wyoming outfitter and lifelong hunter Steven Turnbull is also quite a character, with his self-described "downwardly mobile" life. Since he probably figured you for a wolf-hugger, how did you get him to open up?

As the man who shot arguably the world's most famous wild animal, there is no question that Turnbull took a risk when he agreed to talk to me. He asked for no special consideration; only that he be allowed to remain anonymous. To that end (as I explain in a note to readers in the front of the book), I changed not only his name, but some identifying characteristics as well, while leaving in enough of his actual circumstances that readers will get a good feel for him as a character, his personality and motivations. He knows he will be the "bad guy" in the story for most readers. He cooperated because he wanted his point of view to be represented in the book, and I very much did as well.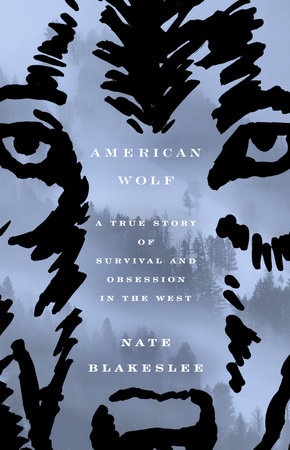 The one-page O-Six lineage chart you include is helpful. Did you set up some sort of matrix and/or map of all the Yellowstone wolves in order to understand how the ecosystem evolved?

Dedicated wolf watchers like Rick McIntyre can recite the lineage of every pack in the park, going back to 1995, when wolves were first reintroduced to Yellowstone. (They had been hunted out by the 1920s.) The history can get pretty byzantine. Pack leadership changes frequently--often as a result of violent conflict with neighboring clans--and there is a constant flow of young wolves leaving their natal packs to join others, or to start new families of their own. But this is one of the reasons wolves are so compelling: their intricate social lives and tribal ways set them apart from other animals, and make their stories feel familiar to us.

Rumor on the Internet is that Leonardo DiCaprio has movie rights. How do you feel about that?

Leonardo DiCaprio's production company has optioned the book and a screenplay is in the works. If it comes to fruition, I'm hopeful we'll see an accurate depiction of wolves and their behavior. So often we don't; more than one recent film has shown wolves chasing and attacking humans, for example, which in reality is an extremely rare occurrence. There hasn't been a single such incident in the Northern Rockies in the two decades since reintroduction, and there are very few recorded attacks in American history, even though wolves were found virtually everywhere on this continent when Europeans first arrived.

For centuries, wolves were a symbol of evil in Western culture, which is a legacy of our pastoral roots. Any creature that preyed on livestock was considered a threat, but wolves--as the most widely distributed land mammal on the planet--posed the biggest obstacle by far for shepherds and the communities that relied on them. It is no exaggeration to say that almost every expansion of human civilization in the northern hemisphere since humans left Africa came at the expense of wolves. It was a dynamic that held until very recently, when wolves began to make a comeback, aided by programs like the Yellowstone reintroduction. Yet they still inspire fear and resentment in some circles, which, in my view, puts the onus on anyone depicting wolves in popular culture to be as responsible and accurate as possible. --Bruce Jacobs, founding partner, Watermark Books & Cafe, Wichita, Kan.

Book Reviews
Fiction

Riverhead Books, $27, hardcover, 320p., 9780735216693

Farrar, Straus & Giroux, $26, hardcover, 256p., 9780374280147
Scout Press/Gallery, $26, hardcover, 304p., 9781501164019
Little, Brown, $27, hardcover, 400p., 9780316243964
Mystery & Thriller
Graydon House, $26.99, hardcover, 352p., 9781525811401
Graphic Books
Bloomsbury, $28, hardcover, 176p., 9781620403211
Black Dog & Leventhal, $29.99, hardcover, 284p., 9780316501217
Biography & Memoir
Timber Press, $27.95, hardcover, 390p., 9781604697278
Social Science
W.W. Norton, $24.95, hardcover, 272p., 9780393249897
Nature & Environment
Crown, $28, hardcover, 320p., 9781101902783
Children's & Young Adult

Chronicle, $19.99, hardcover, 104p., ages 5-8, 9781452162812
Richard Jackson/Atheneum, $16.99, hardcover, 208p., ages 8-12, 9781481437684
Candlewick, $15.99, hardcover, 32p., ages 3-7, 9780763690359