From the Shelf
Matthew Sullivan's Dream Job
Matthew Sullivan's short stories have been nominated for the Pushcart Prize. Midnight at the Bright Ideas Bookstore (out now from Scribner) is his debut mystery novel. He teaches writing, literature and film at Big Bend Community College in the high desert of Washington State.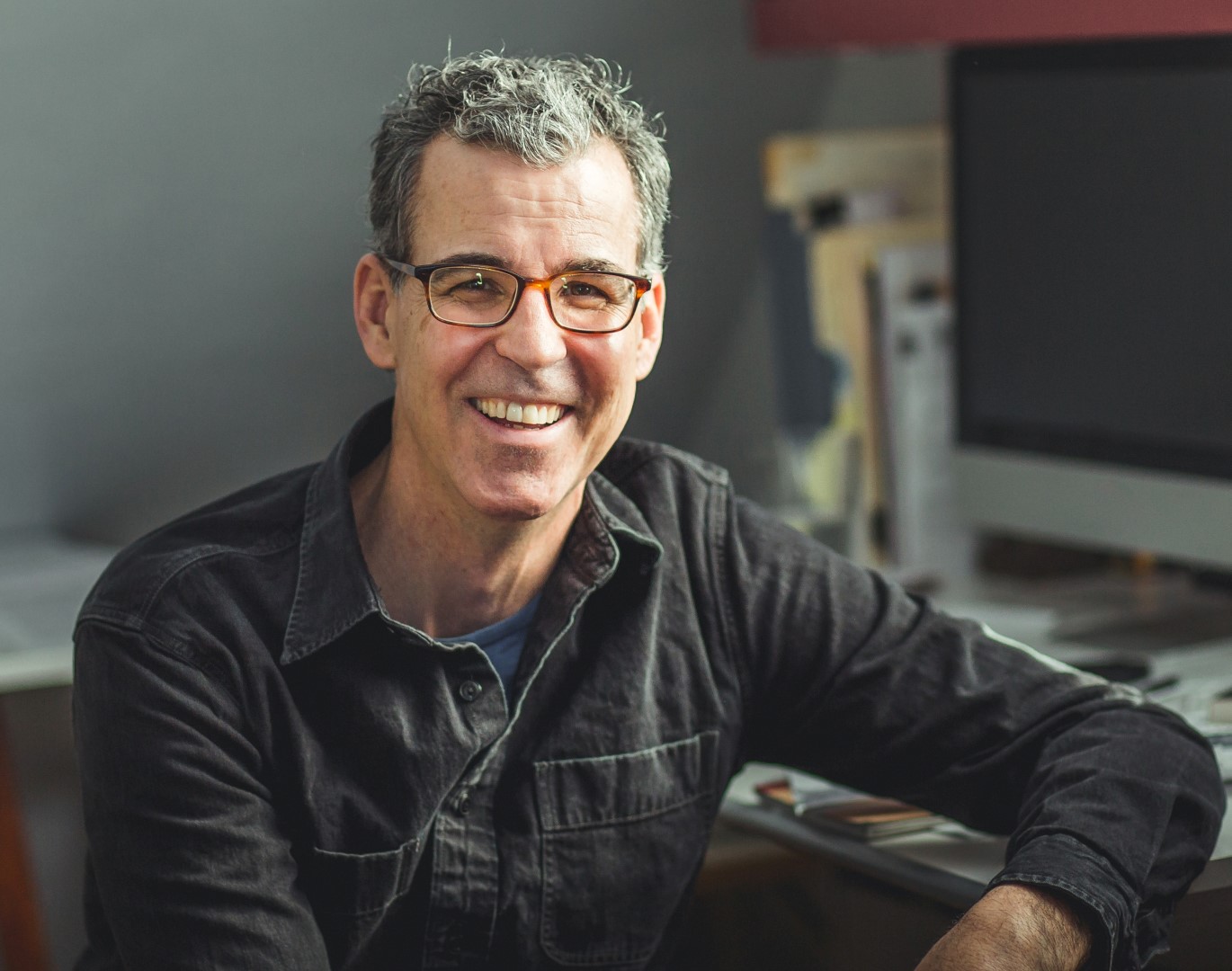 I became an English major in college for one simple reason: the stack of Vonnegut paperbacks in my dorm room made me happier than just about anything. When I graduated and began looking for a job, the only ad that appealed to me said Bookseller Wanted.

I called the number and soon I was wearing a maroon uniform shirt and following a tiny boss lady through a busy terminal at the San Francisco Airport. The pay was dismal and it was a 90-minute bus ride from my apartment, yet I had a bounce in my step at the prospect of working with books all day. But when we reached the bookstore, we kept walking. Soon we were standing in front of a kiosk in the shape of a street trolley, with a cash register where the driver would sit. There was a seniority system, it turned out, and booksellers were at the top. At the bottom? Me: the new guy selling cigarettes and shot glasses from the trolley's helm.

Ding-ding.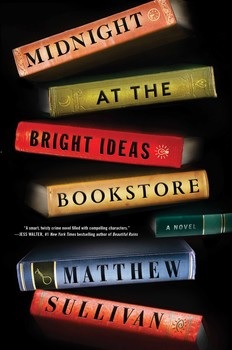 A few years later, after moving home to Colorado, I spotted another alluring ad in the paper: Bookseller wanted. Apply in Person.

I felt that same excitement I had before and immediately hopped in my car. I knew Denver well, so I was puzzled when I ended up in a neighborhood with factories and gas stations--not retail.

I pulled into a lot behind a truck stop, certain that I'd written down the wrong address, or had somehow misread the word bookkeeper as bookseller.

Then I saw a different word, in red letters, on a cinderblock building: ADULT.

Nope.

I was distraught when I got home, so I did something I should've done many years before: I opened the novel on my nightstand, pulled out the bookmark, and called the number printed there. The logo on the bookmark was a pair of open doors with a world of books inside.

"Are you hiring?"
"Yes."
Yes!



In this Issue...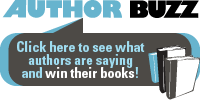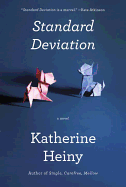 Katherine Heiny's debut novel investigates the sometimes inexplicable nature of romantic attraction.

On a mission to save Earth from pan-galactic declutterers, an alien named Sputnik and a silent, lonely boy named Prez make a list of the 10 best things about the planet.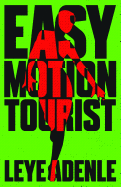 A British journalist and a Nigerian vigilante attempt to track down the perpetrators of shocking ritual murders in Lagos.
Review by Subjects:
Fiction ⋅ Mystery & Thriller ⋅ Graphic Books ⋅ Food & Wine ⋅ History ⋅ Social Science ⋅ Health & Medicine ⋅ Children's & Young Adult

From Rainy Day Books
Upcoming Events
Noah Hawley will present his Edgar Award Winning Novel Before The Fall
07/06/2017 - 7:00PM
EVENT OVERVIEW: Noah Hawley will present his Edgar Award Winning Novel Before The Fall. ABOUT THE AUTHOR: Noah Hawley, the award-winning creator and show runner of FX mega-hits Fargo and Legion, had one of the biggest novels of 2016 with New York Times bestseller BEFORE THE FALL. BEFORE THE FALL won the Edgar Award for Best Novel from the Mystery Writers of America and was named one of the 100 Notable Books of 2016 by the New York Times Book Review, the thriller of the year by...
SPECIAL EVENT! Kathy Reichs and Fiona Barton, The Queens of Suspense, In Conversation
07/18/2017 - 7:00PM
EVENT OVERVIEW: Kathy Reichs and Fiona Barton, Bestselling Authors & Queens of Suspense, will visit the Mid-Continent Public Library, Woodneath Library Center, Story Center and be In Conversation about their New Hardcovers. Two Nights, Kathy Reichs' New Hardcover, tells the story of Sunday Night, a woman with a dark past and a thirst for justice. The Child, Fiona Barton's New Hardcover is the follow-up to her Award-Winning...
Book Candy
YA-Inspired Literary Tattoos
Bustle displayed "39 literary tattoos inspired by young adult novels that prove YA fans are the best."
---
"Misprint the legends: famous typos from James Joyce to J.K. Rowling" were explored by the Guardian.
---
Pop quiz: "Name the missing word in each book title," Mental Floss challenged.
---
"You can now view an almost-8-foot-tall atlas from the 17th century online," Mental Floss reported.
---
"This two-year-old thought a bride was the princess from her favorite book and the photos are perfect," Buzzfeed reported.
---
Thibaud Poirier's "gorgeous photos of European libraries" were showcased by Flavorwire.

Great Reads
Rediscover: Tree of Smoke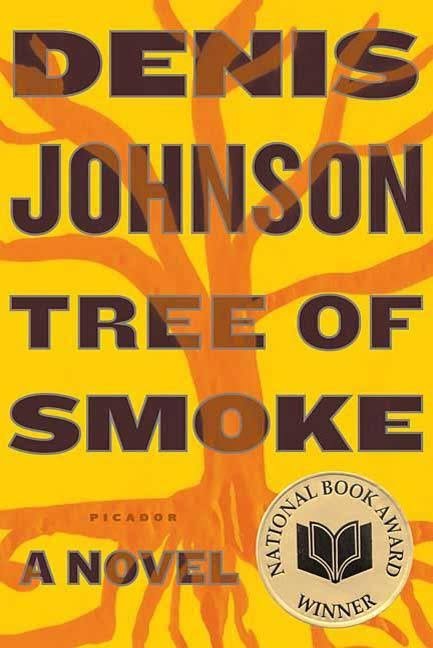 Author, poet, playwright and journalist Denis Johnson, whose fiction delved into the tumultuous, sometimes transcendent lives of outcasts and addicts, died last month at age 67. Johnson earned widespread recognition with his 1992 short story collection Jesus' Son, 11 tales of petty crime, murder and drug abuse by addicts in rural America. Though Johnson published a poetry collection at age 19, he spent much of his 20s addicted to drugs and alcohol. His first year of sobriety marked the release of his debut novel, Angels (1983), in which a runaway mother of two and an ex-Navy sailor tour the downtrodden fringes of American society after they meet on a Greyhound bus.

Johnson's 2007 novel Tree of Smoke won the National Book Award for Fiction and was a finalist for the Pulitzer Prize. It follows Skip Sands, a CIA psychological operations officer working against the Viet Cong, and is set between 1963 and 1970. In the book, Johnson weaves a disparate cast of often tragic characters into a baroque epic of cruelty, chaos and scarred people. Tree of Smoke also explores the background of Bill Houston, the former sailor from Angels. It was released in paperback by Picador in 2008 ($22, 9780312427740). Johnson's final book, a short story collection titled The Largesse of the Sea Maiden, will be published by Random House in 2018. --Tobias Mutter
The Writer's Life
Gerda Saunders: Field Notes on Dementia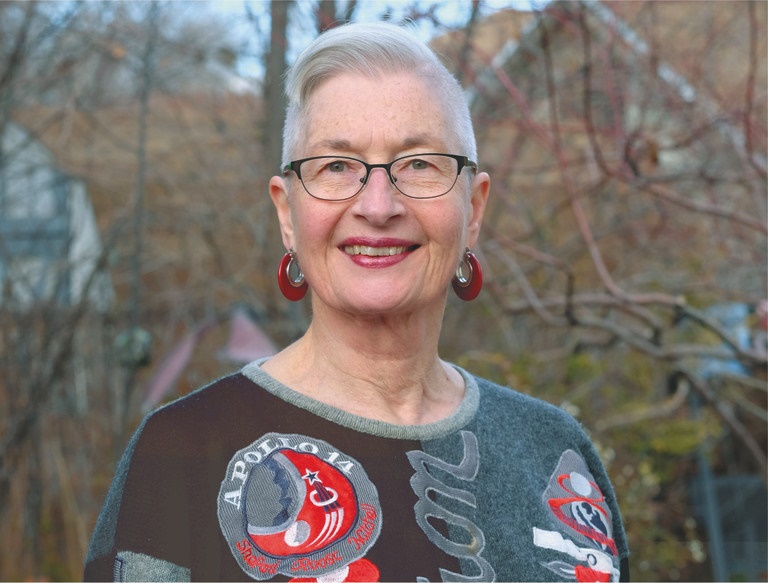 photo: Peter Saunders
Gerda Saunders is former associate director of the Gender Studies Program at the University of Utah and the author of the short story collection Blessings on the Sheep Dog. Her memoir, Memory's Last Breath: Field Notes on My Dementia (just published by Hachette, and reviewed below), expands upon a series of journal entries, or "field notes," she wrote chronicling the progression of her dementia to talk about her life before and after her diagnosis. She alternates memories of her childhood in apartheid-era South Africa with looks at how dementia affects her daily life and candid discussions of her planned assisted suicide.

How difficult is it to write with dementia and what techniques do you use to circumvent those difficulties?

The part of my memory that is most affected is my working memory, or the ability to maintain and manipulate information "live" in a multistep process, such as remembering the street and the house number when someone gives me an address to write down. My nonfunctioning working memory decidedly slowed me down in places where I incorporated neurological and other research that required me to switch between screens. By the time I got to the research screen, I would have forgotten the question that I was trying to answer, and vice-versa. Accordingly, I wrote down, in longhand, the information I needed before switching screens. Once I had electronically copied the answer, I used the same process in reverse, jotting down keywords so that I would know what to do with the information once I got back to the draft screen.

Writing these parts of my book was very tedious and slow-going, and also used up a great deal of emotional energy. An oddity of my memory loss is that, as long as I stay inside my head, my thoughts still cohere on the page, even though writing anything at all takes me a very long time. According to my research, I am not the only person with dementia who has retained a set of ingrained skills. Musicians, chess players--even philosophers--retain abilities in their areas of excellence until long after they are no longer able to take care of themselves at all. I am grateful that, in my case, I have, in cognitive neuroscience researcher Michael Gazzaniga's words, "time for introspection into [my dementia's] troubling trajectory."

Are you worried that if you don't feel intelligent, you won't feel like yourself?

From an early age, I got a lot of attention in my family and at school for having a good memory, being "clever" and getting high marks. Not surprisingly, my intellectual ability became one of the cornerstones of my selfhood. It was in my intellectual life, indeed, that it first became obvious to me that something was very wrong with my memory: I would forget what had just been discussed at meetings, and my memory malfunction affected my ability to teach and fulfill my administrative duties in a way that I could be proud of. These failures struck a deep blow to my self-esteem.

However, one of the things I learned studying Freudian and Lacanian subjectivity was that there really is no such thing as one's "true self." Our selves change all the time, which is evident to me when I think of my childhood-, teenage- and 20-something selves that are now, in my late adulthood, overlaid and blended into my current self. By the time my dementia was diagnosed, my intellectual self was no longer only or even the most important core of my self. Rather, the qualities of showing and accepting love, maintaining good relationships and living with integrity had become all-important cornerstones of my selfhood.

Nevertheless, the loss of my intellectual capacities is painful, particularly as I am daily reminded of my brain's ongoing diminishment as I bumble through tasks that earlier seemed to require no brainpower at all. I make up for the erosion of my intellectual self through pursuing new ego-ideals: I strive to continue giving love in the ways I still can and--most importantly--to learn to accept help from others with grace and gratitude.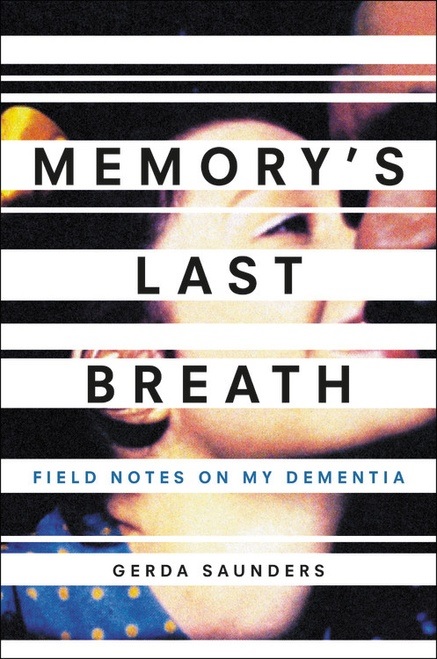 Do you think it's important to be open about your decision to pursue assisted suicide?

My family and I have taken steps to procure an assisted suicide for me--and for Peter, my husband--when we can no longer contribute to or participate in our most precious relationships. But my decision is by no means prescriptive. I honor the different choices that others make.

In my own situation, I am extremely grateful that my husband and my beloved children and their spouses are willing to help me die when the time is right. That is, when my days no longer supply more joy than disaffection; when I am mean to or scare my children or grandchildren; when I state repeatedly that I no longer want to live; when I spend more hours per day in consuming care than I do being on my own; or when I no longer make a mark on the world.

When my neighbors or others make their different end-of-life choices known to me, I tell them that I am happy for them that they have chosen to die in a way that is meaningful to them. I don't ask them to be happy for me or to accept my choice, but if they are or do, I am grateful.

Does it comfort you to know why, scientifically speaking, your brain is failing?

Knowing what is going on in myself and in the world has always been a source of comfort for me. Scientific knowledge enables me to let go of things that are not under my control. If I believed that dementia--or any other mental illness--was a character flaw, or that I could get my act together by just trying harder, or that pursuing unusual diets or other unsubstantiated cures could make me better, I would experience even more anxiety than I do now. (Anxiety is a particular result of microvascular disease, whereas depression is more common with Alzheimer's.)

My reaction to my dementia diagnosis and my experience of the disease are in line with my general understanding of the cosmos. Scientific evidence convinces me that the universe is impartial and that both disaster and good fortune can randomly befall the good, the bad, and the ugly. (This does not mean that personal responsibility is no longer relevant. It kicks in in how we respond to either disaster or good fortune.) Such an understanding of the human condition relieves me of the obligation that many religious people feel of "earning" a better place in life and the hereafter. It relieves me of the hope of being rewarded for my good deeds in the hereafter and the terror of being punished for my bad ones.

The obligation conferred on individuals in a random universe is to strive for goodness for the sake of goodness alone. The fact that my brain is failing does not absolve me of the obligation to be good. It merely provides an interesting challenge to try to be good for as long as possible. Living within this resolve comforts me very much. --Hank Stephenson, bookseller, Flyleaf Books
Book Reviews
Fiction

Knopf, $25.95, hardcover, 336p., 9780385353816
Overlook Press, $26.95, hardcover, 320p., 9781468314724
Dzanc Books, $26.95, hardcover, 280p., 9781941088746
Graywolf Press, $16, paperback, 240p., 9781555977726
Mystery & Thriller

Cassava Republic Press, $14.95, paperback, 328p., 9781911115069
Graphic Books
Image Comics, $14.99, paperback, 208p., 9781534301542
Food & Wine
Roost Books, $35, hardcover, 240p., 9781611803327
History
Oxford University Press, $34.95, hardcover, 504p., 9780195393606
Social Science
Ecco, $29.99, hardcover, 416p., 9780062488022
Health & Medicine
Hachette, $27, hardcover, 288p., 9780316502627
Children's & Young Adult

Walden Pond/HarperCollins, $16.99, hardcover, 336p., ages 12-up, 9780062643629
Kathy Dawson/Penguin, $16.99, hardcover, 256p., ages 12-up, 9780735228603
--- SPECIAL ADVERTORIAL OFFERINGS ---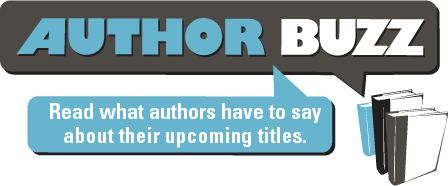 Dear Reader,

When Shade and Mandy's story came to me, I knew it would be perfect for this series. Motorcycle club romances are about heroes who don't follow the rules. They take what they want, because they're alphas and everyone who sees them knows it.

That's Shade.

From the minute he sees Mandy, he knows what he wants and he's not afraid to take it. But he's about to learn that Mandy won't be bullied, and she's not afraid to make demands of her own.

Please write to 1001DarkNights@gmail.com to win one of five copies.

http://www.1001darknights.com/joanna-wylde-shades-lady/


Buy on Kobo: https://www.kobo.com/us/en/ebook/shade-s-lady-a-reapers-mc-novella

Publisher: Evil Eye Concepts, Inc

Pub Date: 03/14/2017

ISBN:9781945920332

List Price: $2.99