From the Shelf
Gambling on a Summer Read
All in. Maybe the gambling theme initially drew me to Swimming with Bridgeport Girls by Anthony Tambakis (recently published by Simon & Schuster), which Jonathan Tropper called "a sad, smart, funny-as-hell novel with a broken heart that beats powerfully between the lines of every page...." But I stayed because it's irresistible, the perfect bookend (exacta?) to pair with another recent favorite, Jonathan Lethem's A Gambler's Anatomy.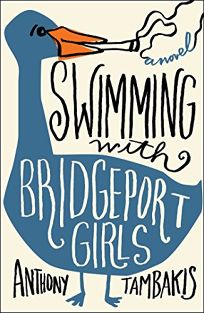 Swimming with Bridgeport Girls begins on the cusp of July 4th, and Ray Parisi is on a precipitous losing streak. Divorced from the woman he still loves, he's also lost his ESPN job, owes his bookie $52,000 and has maxed out his last credit cart "on a cash advance that led to a disaster at the blackjack table," which devolved into a brawl, a broken wrist and Ray's banishment from the Mohegan Sun casino. Then there's the unfortunate incident at Belmont Park with a losing jockey.
Time to get out of town. Time to get even. From Connecticut to Vegas to Memphis, Ray seeks the big score that will give him back his life. "Even when the dream of winning is gone, it's easily replaced by the dream of getting even, which can be almost stronger than the dream of winning," Tambakis writes. "After all, winning involves imagining what you don't have, while getting even merely requires you to remember what you did."
In addition to an entertaining, sometimes incendiary, cast of characters, the novel adeptly deals some well-played literary references. Ray buys Dostoevsky's The Gambler (mistakenly shelved in the "Games" section) and reflects: "No normal person could read that book and think gambling was anything but a dead end, but you're not a normal person." Fitzgerald's The Great Gatsby figures prominently. Even poet Stevie Smith makes a cameo appearance: "I was much too far out all my life/ And not waving but drowning."
Here's a hot summer tip: Take a chance on this sharply drawn tale of winning and losing... and the chasm in between. --Robert Gray, contributing editor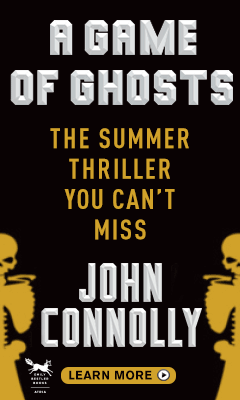 In this Issue...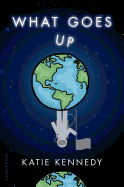 No science knowledge--or even interest--is necessary to appreciate this cheeky YA novel about whiz kid teens competing for trainee spots at a NASA space agency.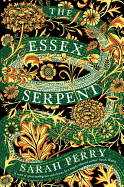 In this quiet, beautiful novel, a young widow searches for the mythical Essex Serpent and finds unexpected friendship in its wake.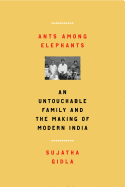 A woman from the untouchable level of India's caste system tells her family's history as it relates to the country's gaining independence from Britain.
Review by Subjects:
Fiction ⋅ Mystery & Thriller ⋅ Graphic Books ⋅ Biography & Memoir ⋅ Science ⋅ Children's & Young Adult
From Rainy Day Books
Upcoming Events
Rainy Day Books Mystery Book Club discusses The Midwife's Tale
07/24/2017 - 6:30PM
EVENT OVERVIEW AND FORMAT: Rainy Day Books will Present an In-Store Book Club Discussion of The Midwife's Tale by Sam Thomas. Becci West, Manager will lead the discussion of The Midwife's Tale. ABOUT THE BOOK: It is 1644, and Parliament's armies have risen against the King and laid siege to the city of York. Even as the city suffers at the rebels' hands, midwife Bridget Hodgson becomes embroiled in a different sort of rebellion. One of Bridget's friends,...
Terry Tempest Williams will present The Hour of Land: A Personal Topography of America's National Parks
07/26/2017 - 7:00PM
EVENT OVERVIEW: Terry Tempest Williams will Present her New Softcover The Hour of Land: A Personal Topography of America's National Parks. ABOUT THE AUTHOR: Terry Tempest Williams is the Award-Winning Author of fifteen Books, including Refuge: An Unnatural History of Family and Place, Finding Beauty in a Broken World, and When Women Were Birds. Her work has been widely anthologized around the world. She lives in Castle Valley, Utah, with her husband, Brooke Williams. ABOUT...
Jeff W. Goodwin & son Alexander will give a Multimedia Presentation of Alexander's Journey!
07/27/2017 - 7:00PM
EVENT OVERVIEW: Jeff W. Goodwin & son Alexander will give a Multimedia Presentation of Jeff's New Softcover Alexander's Journey: Dum Spiro Spero, a Book, and a Documentary DVD (including Digital Download). Watch the Alexander's Journey - Dum Spiro Spero - Promo Trailer on Vimeo! ABOUT THE AUTHOR: With twenty years law-enforcement, policing and investigative experience, Jeff W. Goodwin is the Author of Alexander's Journey: Dum Spiro...
Misty Copeland will present Ballerina Body: Dancing and Eating Your Way to a Leaner, Stronger, and More Graceful You
07/31/2017 - 7:00PM
EVENT OVERVIEW: Misty Copeland will be In Conversation about her New Hardcover Ballerina Body: Dancing and Eating Your Way to a Leaner, Stronger, and More Graceful You, and discuss her life, and work with Vivien Jennings, Founder & President of Rainy Day Books. Join us for a conversation with celebrated Ballerina and role model Misty Copeland as she shares secrets from her personal journey to help us all achieve glowing health and a life of grace and...
Rainy Day Books Book Club Discussion of News Of The World
08/14/2017 - 6:30PM
EVENT OVERVIEW AND FORMAT: Rainy Day Books will Present a Book Club Discussion of News Of The World by Paulette Jiles. Mary McBride, Bookseller will discuss News Of The World in detail with the Attendees. ABOUT THE BOOK: This short, powerful novel is historical fiction at its best! Captain Kidd, a 72-year-old war veteran and professional news reader, has been tasked with returning Johanna, a 10-year-old white girl kidnapped by the Kiowa when she was six and...
Daniel H. Wilson will present his New Novel, The Clockwork Dynasty
08/14/2017 - 7:00PM
EVENT OVERVIEW: Daniel H. Wilson will Present his New Hardcover Novel The Clockwork Dynasty at a Rainy Day Books Author Event at Mid-Continent Public Library, Woodneath Library Center, The Story Center. ABOUT DANIEL WILSON: Daniel H. Wilson is the Bestselling Author of Robopocalypse, Robogenesis, and Amped, among other Titles. A Cherokee citizen, he was born in Tulsa, Oklahoma, and earned a B.S. in Computer Science from the University of Tulsa, and a Ph.D. in...
Great Reads
Rediscover: The Bookshop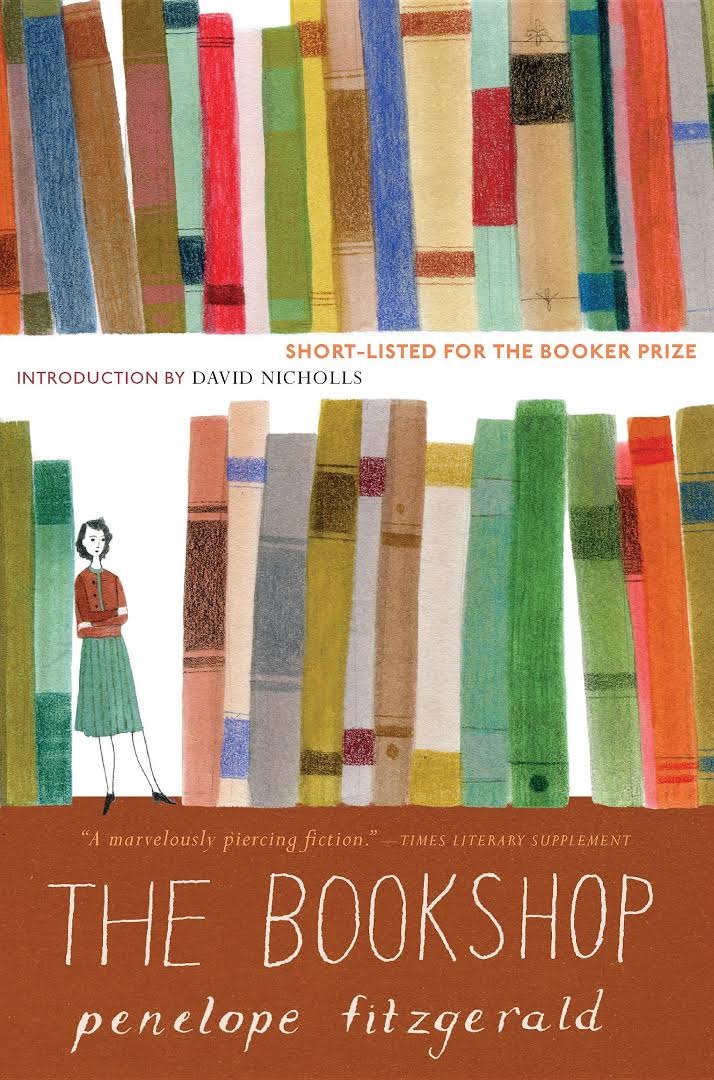 English author Penelope Fitzgerald (1916-2000) didn't begin her writing career until age 58, when she published a biography of 19th-century painter Edward Burne-Jones. Her life to that point was one of promise turned to hardship. Her husband, Desmond Fitzgerald, put his legal studies on hold to fight in North Africa during World War II. He returned with a Military Cross and alcoholism. The Fitzgeralds briefly co-edited a literary magazine called the World Review before Desmond was disbarred for forging checks and cashing them at pubs. The family, now with children, faced poverty, homelessness, many years in public housing, and even lived on a houseboat that sank twice. Penelope worked various jobs to keep them afloat, mostly as a teacher, though briefly as a bookseller. She published her first novel in 1977, a comic mystery about the 1972 King Tut exhibit at the British Museum called The Golden Child. Penelope initially wrote it to comfort her terminally ill husband, who died in 1976.

Fitzgerald's other works of fiction were loosely autobiographical. Offshore (1979), winner of the Booker Prize, follows several houseboat residents living on the Thames. Human Voices (1979) looks at wartime life at the BBC, where Fitzgerald worked during World War II, and At Freddie's (1982) takes place in a drama school. The Bookshop (1978), shortlisted for the Booker Prize, is set in 1959 in a fictional coastal town where middle-aged widow Florence Green opens a bookstore. Florence revitalizes an historic, though run down property and runs her store successfully for a year, until business and political problems threaten the shop. For more information on the upcoming film adaptation (and other insights), see Robert Gray's recent column. The Bookshop was last published by Mariner Books in 2015 ($14.95, 9780544484092). --Tobias Mutter
Shelf Sampler
Excerpt: The Epiphany Machine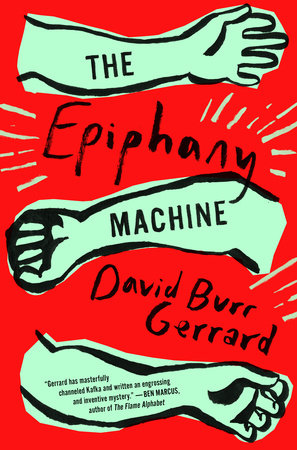 David Burr Gerrard received his MFA in fiction from Columbia University and teaches creative writing at the New School in New York City. The Epiphany Machine (just published by Putnam), his second novel, is an alternative history of New York City, set from the 1960s to the near future, in which a tattoo machine predicts the future with irrevocable consequences. Here's an excerpt:
The first time I asked my father about the epiphany machine was also the only time that he hit me. What made an impression on me was not the actual physical contact, a gentle slap only slightly more abrasive than the wind that was blowing very hard for an October day. My father seemed no more likely to slap me than to slit my throat and watch me bleed out into the leaf-clogged gutter, so for all I knew that might come next. In my young mind, for him to have hit me at all meant that something must have been unlocked in him, something that would have remained boxed up had I not liberated it with the magic words "the epiphany machine," and that would now never cease to pursue me until it had achieved my destruction.
He knelt down and looked me in the eye. "You have no idea how much I've gone through to protect you from that horrible thing."
This made me sob.
"If you're old enough to know about the epiphany machine, then you're too old to cry."
This only made me sob harder.
"Venter, you need to tell me who told you about the machine. Was it your grandmother? She promised me she wouldn't say anything about it until we both agreed that you were old enough."
"It wasn't her. I just heard about it on TV."
This was not technically a lie. One night, after I was supposed to be asleep, I had heard my grandmother weeping while watching an eleven-o'clock news report suggesting that the epiphany machine might be responsible for the spread of HIV, another thing I had never heard of. I connected this to the time when my father had made an excessively big show of not freaking out over the cover of a copy of a magazine that had been left on the table at a coffee shop: "Did a Tiny Cult in New York City Help Spread HIV?" But these events had happened weeks earlier--which might as well have been decades according to my sense of time--and were not why I had asked about the device. I had asked because, at recess that morning, I had heard one teacher whisper to another as I passed by, "His mother got a tattoo from the epiphany machine." Now I wanted to know what it was. I was also wondering whether the epiphany machine had something to do with the tattoo on my father's forearm--SHOULD NEVER BECOME A FATHER--that he had sat me down to talk about shortly before I was old enough to read it, claiming he had gotten it as a stupid prank when he was very young, long before I was born.
"On TV!" my father said, laughing. "My brilliant boy, I'm sorry I slapped you. Let's take a walk." We walked past the crematorium across from our house to the cemetery two blocks away. (Queens was and remains a city of the dead with some half-hearted gentrification from the living.) The wind continued as we maintained silence for several rows of what my father and grandmother called "nails on a sum," aping what they said had been my attempt, at the age of three, to say that gravestones looked like thumbnails. I got myself together and stopped crying, but then I suddenly realized that my father must be taking me to see my mother's grave--that this was how he was going to tell me that my mother was dead, and had not merely run away. I started sobbing again. This time my father did not scold me, but he did not comfort me either. He just looked out at the traffic. Finally, he spoke.
"Do you know why your grandmother and I think that 'nails on a sum' is funny?"
"Because it's silly?"
"Because it's not silly. Because it's actually exactly correct. They've told you in school what a sum is, right?"
"That's in adding."
"Exactly. Can you give me an example of a sum?"
"In two plus two equals four, the sum is four."
"Good, my brilliant boy!"
This made me feel very, very good, as the fact that I hated him at the moment did not make me long any less for him to think that I was a genius.
"The sum is what things add up to," my father continued. "Everyone wants his or her life to add up to something. All the people in this cemetery, all the people that we're walking on, they all did lots of stuff, hoping to make the sums of their lives go higher and higher and higher. Maybe a few of them had sums that were very high, most of them had sums that were not so high. In every case, the gravestone is like a nail on that sum--not like the nail on your thumb, actually, but like the nails in a roof, the nails that say: no, house, you're not going any higher. Gravestones are like nails on a person's life, keeping the sum from getting any higher."
Often, he couldn't tell exactly at which level to speak to me, and so said things that made no sense on any level.
"I don't understand," I said.
"Okay. In a baseball game, there's a score, right? At the end of the game, each team has gotten a certain number of runs. The sum that I'm talking about in a person's life, that's like a score."
Something was stirring in me, a mature and morally serious version of the most childish emotion of all: impatience.
"Dad," I said. "What is the epiphany machine and where is my mother?"
"I'm getting to that," he said. "So the sum of one's life is the sum of everything you've done. And as you get a little older you start to realize that sooner or later you're going to end up here, in this cemetery or one exactly like it, and you want to make sure that your sum is as high as possible. The problem is that life is more confusing than a baseball game. In a baseball game, a run is a run and that's that. In life, sometimes you're not sure what counts as a run. Also, you don't know what the teams are. Or whether you're even playing. Sometimes you think you're playing and you're actually just sitting in the stands, watching other people play."
"Dad."
"Okay. All this means that you have to make up your own way of scoring. You have to decide what's important. For a lot of people, it's money. For a lot of other people, it's some kind of religious fulfillment. You know what the most important thing is to me?"
I shook my head. I knew what he was going to say, but I wanted to hear him say it.
"You are the most important thing to me. So whenever something good happens to you, or whenever I see you smile, or whenever you learn how to do something, that's like a run for me. When something bad happens to you, that's like a run for the other team. That's why I had to do what I did just now. Even though I didn't really hit you--it was really just a love tap, wasn't it?--I still felt horrible while I was doing it. I felt much worse than you felt, believe me. But the epiphany machine is very bad and I have to do whatever it takes to keep you safe from it. It's the sort of thing that could cause you to lose the whole game."
"What?"
"I'm saying that figuring out what's important in life and how to go about getting it is very difficult. Sometimes you get confused and you get tempted to just let other people make the rules. And some people are really happy to make the rules for other people. Adam Lyons, the man who runs the epiphany machine, is one of those people. There was a time when I let myself get confused enough that I let him write those words on me that you know aren't true."
"The epiphany machine writes things about people on their arms?"
"Exactly, my brilliant boy! I figured out that the machine was wrong. Your mother, on the other hand... well, Venter, it told her that she ABANDONS WHAT MATTERS MOST. You weren't born yet so she didn't know what matters most. Then you were born and she abandoned you."
"Why did she listen to the machine if you didn't?"
"That's the first question you should ask her if you meet her."
"I don't ever want to meet her."
"That shows that you are a very smart boy."
If I had actually been a very smart boy, I probably would have kept asking questions. At the very least I would have recognized his persistent flattery as a shutting-down of my curiosity no less violent than the slap. But I wanted his praise more than I wanted the truth.
Book Reviews
Fiction

Custom House/HarperCollins, $26.99, hardcover, 432p., 9780062666376
Harper, $26.99, hardcover, 352p., 9780062442246
Riverhead, $26, hardcover, 336p., 9780399185670
Blue Rider Press, $26, hardcover, 352p., 9780399573682
Mystery & Thriller
Quercus, $26.99, hardcover, 496p., 9781681441351
Graphic Books
Adaptive Books, $12.99, paperback, 64p., 9781945293177
Mariner, $17.95, paperback, 328p., 9780544577831
Biography & Memoir

Farrar, Straus & Giroux, $28, hardcover, 320p., 9780865478114
Simon & Schuster, $26, hardcover, 304p., 9781476774046
Science
Little, Brown, $28, hardcover, 384p., 9780316381642
Children's & Young Adult

Bloomsbury, $17.99, hardcover, 336p., ages 13-up, 9781619639126
Disney/Hyperion, $16.99, hardcover, 40p., ages 4-7, 9781484730461